Daily Current Affairs 15 June 2018 for Banking/Insurance/SSC and other related exams.
NATIONAL NEWS
Shri Piyush Goyal dedicates NLCIL's Three 100 MW Solar Power Projects to the Nation 
The Union Minister for Railways, Coal, Finance & Company Affairs, Shri Piyush Goyal inaugurated three 100 MW Solar Power Projects of Neyveli Lignite Corporation India Limited (NLCIL) for commercial operation and dedicated these projects to the Nation.
The Solar Power projects is situated at Thoppalaakkarai and Sethupuram in Virudhunagar District and Sellaiya Sezhiyanallur in Tirunelveli District of Tamil Nadu.
Each project has an installed capacity of 100 MW and have been erected at a cost of Rs.1300 crores, which includes Operation & Maintenance cost for 15 Years.
NLCIL is a 'Navratna' profit making, Government of India Enterprise engaged in mining of lignite and generation of power through lignite based thermal power plants. NLCIL was established by GoI in 1956, following the discovery of lignite deposits in Neyveli, Tamil Nadu.
Odisha signs MoU with Earth Networks for lightning warning system
In a move to reduce number of casualties due to lightning strike incidents, the Odisha government has signed an MoU with US-based Lightning analysing  firm Earth Networks for a lightning detection and warning system in the state.
Earth Networks will install lightning detection system to get the precise location of areas likely to be affected by lightning strikes before 45 minutes of their occurrence.
It will also be helpful in prediction of hail winds, hail storms and thunderstorms.
Odisha sets up expert panel for Jagannath temple management reforms
The state government of Odisha has constituted a three-member expert committee, headed by Additional Chief Secretary Suresh Mohapatra, to recommend measures for streamlining the functioning of the 12th century Jagannath temple at Puri.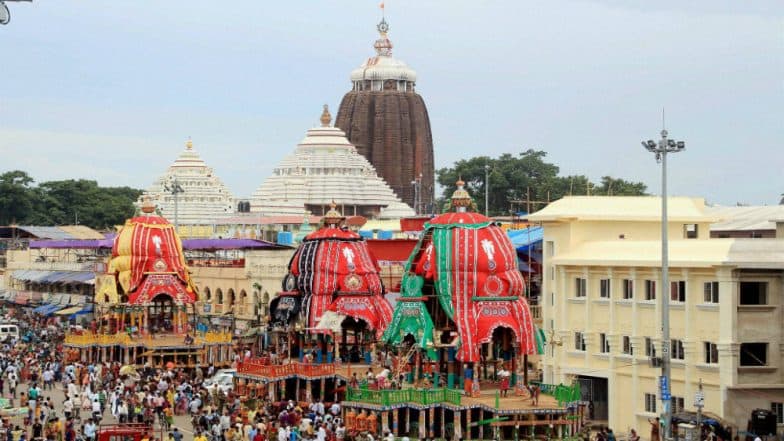 The committee will study management schemes of other important shrines in the country such as Vaishno Devi, Somnath Temple, Golden Temple and Tirupati Temple and suggest changes, if necessary, for the management of Sri Jagannath temple.
Inspector General of Police Soumendra Priyadarshi and Sri Jagannath Temple Administration member Mohimohan Tripathy are the other members of the panel.
Northeast only region in India to have Regional Road Corporation: Jitendra Singh
According to a statement by the Union Minister DoNER, Jitendra Singh, the Northeast is the only region in India for which the Centre has formulated a Regional Road Corporation to boost development.
He informed that the Modi government has taken several initiatives for the development of the northeast in just four years such that the pace of developmental activity in the northeastern region could serve as a cue and motivation for the other states.
The eight states of the northeast, following a decision of the Union Cabinet, will, in the future, receive 100 percent funding for central schemes and developmental projects instead of the 90:10 funding pattern which was available earlier.
Rajasthan Governor Kalyan Singh discontinues ceremonial guard of honour
Rajasthan Governor Kalyan Singh has discontinued the tradition of giving ceremonial Guard of Honour to the Governor.
He is the first Governor of the country who made big changes regarding this type of arrangements.
The practice was discontinued during governor's recent visit to Jodhpur when he did not accept the guard of honour.
The Governor had sent a letter in January to the state Home Department seeking their opinion on discontinuing the age-old protocol.
As per the protocol, guard of honour is accorded during governor's arrival and departure from Raj Bhawan, and during the arrival to and departure from different districts.
Reliance Industries Only Indian Company Under Top-100: Forbes
The Forbes 2018 Global 2000 list released recently features total 58 Indian companies on the overall list of 2,000 biggest, most powerful and most valuable companies from across the world.
These include Reliance Industries at 83rd place which is the only company from India to be placed in the top-100 list.
Besides, housing finance major HDFC has been ranked as the 5th biggest public company globally in the 'consumer financial services category' with an overall ranking of 202.
Other Indian companies in the list includes, ONGC (266), Indian Oil (270) and ICICI Bank (320),  Tata Motors (385), Tata Consultancy Services (404), Larsen & Toubro (471) and State Bank of India (489).
The 16th annual Forbes Global 2000 list has been topped by China's banking behemoth Industrial & Commercial Bank of China (ICBC) for the sixth consecutive year.
Andhra Pradesh to Develop Smart village Initiative for Arunachal Pradesh
The Arunachal Pradesh government has inked an agreement with Andhra Pradesh-based Smart Village Movement (SVM) to facilitate technology innovations, research and development in selected villages of the north-eastern state.
The man behind the Smart Village Movement, Solomon Darwin, will be the adviser to the project's core team.
The project will focus on solving challenges in rural segments by integrating technology and indigenous rural practices to generate sustainable revenue for constituents, thus increasing overall standard of living and quality of life.
India To Host European Union Film Festival
India will be hosting the 23rd European Union Film Festival (EUFF) with a premiere in New Delhi on 18th June, 2018 at the Siri Fort Auditorium.
The festival will traverse through 11 cities in India including New Delhi, Chennai, Port Blair, Pune, Puducherry, Kolkata, Jaipur, Visakhapatnam, Thrissur, Hyderabad and Goa from 18th June till 31st August.
This years' film festival features 24 latest European films from 23 EU Member States.
The European Union Film Festival is organized by Directorate of Film Festivals, Ministry of Information and Broadcasting, Government of India partnering with the Delegation of the European Union and embassies of EU Member States in various city film clubs.
---
ECONOMY NEWS
WPI inflation spikes to 14-month high of 4.43% in May on costlier fuel
Inflation based on wholesale prices shot up to a 14-month high of 4.43 percent in May on increasing prices of petrol and diesel, prompting industry to demand action from policymakers to keep fuel prices under check.
The Wholesale Price Index (WPI) based inflation stood at 3.18 per cent in April and 2.26 per cent in May last year.
The WPI inflation for March was revised upwards to 2.74 percent from the provisional estimate of 2.47 percent.
The previous high was in March 2017, when the WPI inflation stood at 5.11 per cent.
Fitch Raises India's  growth forecast to 7.4% for FY'19 and 7.5% for FY20
Fitch Ratings has raised India's growth forecast for 2018-19 to b to 7.4 percent from 7.3 percent due to higher financing costs and rising oil prices as risks to growth.
For 2019-20, it estimated the country to grow at 7.5 percent.
---
---
BUSINESS & TECHNOLOGY
Google Makes 'App Maker'  Generally Available to Users
Google has finally made available the "App Maker", its low-code tool for building business apps, generally available and open to all developers, after a year and a half since the launch of its beta version.
The tech giant first launched the App Maker in November, 2016 and made it available through its "Early Adopter Program for G Suite Business" at that time.
App Maker is G Suite's low-code application development environment that makes it easy for teams to build custom apps to speed up workflows and make processes better.
The app building tool would allow developers access to 40 Google services.
PhonePe, Ola Tie-Up For Hassle-Free Cab Auto Bookings
Payments platform PhonePe has partnered with world's largest taxi aggregator, Ola to offer a hassle-free cab and auto booking experience to the users.
The tie-up will enable users to now book an Ola using the PhonePe app.
With this integration, PhonePe users will have access to Ola's multi-modal commuting offerings, along with the benefit of using the industry-first AutoPay feature for making payments seamless.
---
---
APPOINTMENT & RESIGNATION
Former World Bank Economist Omar al-Razzaz Sworn in as Jordan PM
Jordan's King Abdullah has appointed former World Bank economist, Omar al-Razzaz, as the new Prime Minister of the country and has mandated to review a disputed tax system.
The Harvard-educated economist Razzaz replaces Hani Mulki.
Chhetri named StarPick's Brand Ambassador
Indian football team captain Sunil Chhetri has been named as the brand ambassador of online fantasy sports platform StarPick.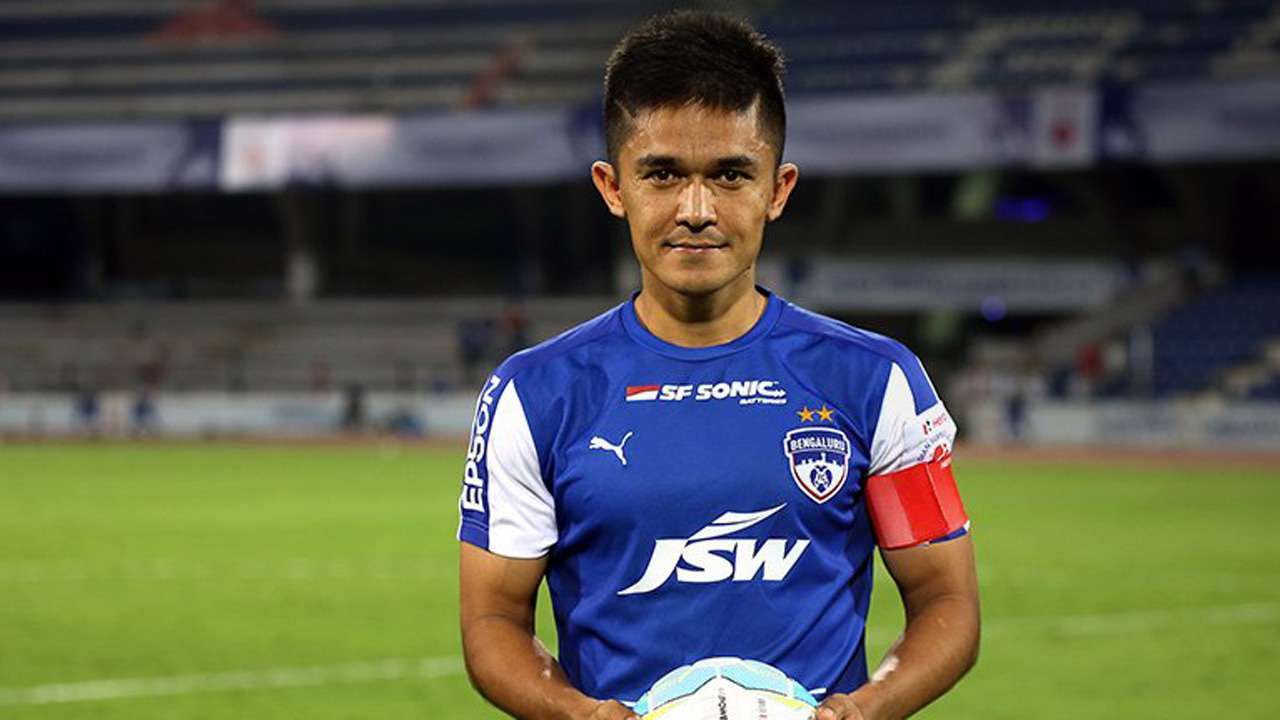 StarPick also announced the launch of the 2018 Football World Cup online platform, offering prizes worth Rs 20 crore.
The platform will now engage with football fans to enable them to use their skills to build and own their teams on the platform and be a part of the excitement associated with the Football World Cup in Russia.
Georgia's Prime Minister Giorgi Kvirikashvili Resigns after Mass Protests
Giorgi Kvirikashvili, Prime Minister of Georgia, has announced his resignation amid a growing disagreement over his economic policies with Bidzina Ivanishvili, the leader of the ruling Georgian Dream party .
Kvirikashvili, 50, has been prime minister since December 2015.
---
---
BOOKS & AUTHORS
A.R. Rahman's authorised biography to be out in August
Oscar-winning music maestro A.R. Rahman's upcoming authorised biography is scheduled to be out in August 2018.
Titled "Notes of a Dream: The Authorized Biography of A.R. Rahman", it has been written by Krishna Trilok, a Chennai-based writer shedding light on his life and philosophy.

 The book will be published by Penguin Random House India and carries a foreword by Danny Boyle, where the "Slumdog Millionaire" director touches upon the human qualities that make Rahman the man he is.
2026 FIFA World Cup awarded to US, Mexico, Canada
The 2026 FIFA World Cup will be played in the United States, Canada and Mexico.
The 2026 competition is set to be the first in FIFA's history to feature 48 instead of the usual 32 teams.
The US would host 60 matches in venues across the nation from Los Angeles to Dallas to New York, while Mexico and Canada would host 10 games each with venues in Monterrey, Guadalajara, Mexico City and Edmonton, Montreal and Toronto respectively.
XXth International Umakhanov boxing Tournament held in Kaspiysk, Russia
The XXth International Umakhanov boxing Tournament was held from June 6-12 in the city of Kaspiysk, Russia.
140 athletes from 16 countries including Azerbaijan, Armenia, Belarus, Kazakhstan, Kyrgyzstan, Sweden, Norway, Estonia and India became the tournament participants.
Boxer Saweety Bora (75kg) appeared as the sole gold medalist from India.
Brijesh Yadav in 81 kg and Virender Kumar in 91 kgs lost in finals and settled for the Silver medals.
Pinki Rani (51 kg), Shashi Chopra (57 kg), Pavitra (60Kg) and Gaurav Bidhuri had settled for a bronze medal.
World Championships bronze-medalist Bidhuri lost to Kazakhstan's Siroshiddin Abdullayev.
Sanjita Chanu, Yuki Bhambri dropped from TOP Scheme: Mission Olympic Cell
Tennis player Yuki Bhambri and weightlifter Sanjita Chanu has been dropped from the sports ministry's flagship programme, Target Olympic Podium Scheme (TOPS), for different reasons.
Bhambri was left out as he will not take part in the Jakarta Asian Games in August-September as the dates clash with the US Open, where he is expected to qualify for the main draw.
Men's doubles specialist Divij Sharan, 32, has been included in the scheme till the Asian Games.
Sanjita was dropped following her suspension by the International Weightlifting Federation (IWF) on alleged doping charges.
Smriti Mandhana to become first Indian to play in England's Kia Super League
India Women's Cricket team opener Smriti Mandhana will become the first Indian player to appear in Kia Super League – the women's cricket super league in England.
Smriti was signed by Western Storm and will represent them in the upcoming edition of the tournament beginning 22 July that features six teams.
The 21-year-old India opener has scored over 826 runs with the highest score of 76 in the 40 T20Is that she has played so far.
Last month, she captained the IPL Trailblazers in the recent Women's T20 Challenge.
Smriti has also featured in the Big Bash League for Brisbane Heat.
---
---
OBITUARIES
Former Saurashtra cricketer Mulubha Jadeja passes away
Former Saurashtra batsman Mulubha Jadeja died following age-related complications. He was 88.
Mulubha, a right-handed batsman, represented Saurashtra and Railways between 1945 and 1964.
He played 31 first-class matches, scoring 1,373 runs with an average of 26.92.
Shahzahan Bachchu, the prominent writer and publisher passes away
A prominent Bangladeshi writer and publisher, Shahzahan Bachchu, was shot dead by unidentified 5 attackers in his ancestral village Kakaldi in Bangladesh's Munshiganj district. He was 60.
Shahzahan Bachchu was an outspoken proponent of secular principles and owner of a publishing house 'Bishaka Prokashoni' that specialised in publishing poetry.
---
---
Click here to read Current Affairs in English