Daily Current Affairs 17 June 2018 for Banking/Insurance/SSC and other related exams.
NATIONAL NEWS
Gujarat Tops NITI Aayog's Composite Water Management Index, Jharkhand Worst
Gujarat has topped the Composite Water Management Index (CWMI) releaed by Niti Aayog, while tribal state Jharkhand was adjudged as the worst performer.
Gujarat is followed by Madhya Pradesh, Andhra Pradesh, Karnataka and Maharashtra on the index.
In the northeastern and Himalayan states, Tripura has been adjudged as the top state in 2016-17 followed by Himachal Pradesh, Sikkim and Assam.
The reporting states were divided into two special groups – 'North Eastern and Himalayan states' and 'Other States' – to account for the different hydrological conditions across these groups.
The index on the composite water management comprised of 9 broad sectors with 28 different indicators covering various aspects of ground water, restoration of water bodies, irrigation, farm practices, drinking water, policy and governance.
'Yoga Ambassadors Tour' inaugurated by Ministry of AYUSH with Kerala Government
Shripad Yesso Naik, Minister of State, (I/C), Ministry of AYUSH, inaugurated the Yoga Ambassador Tour on June 14, 2018 at Leela Convention Centre in Thiruvananthapuram, Kerala.
'Yoga Ambassadors Tour' is a specialized trip for yoga professionals from around the world and part of Kerala government's tourism promotion programme aiming to propagate Kerala as a global destination for yoga.
The 10 day educational tour for yoga professionals has been organised by the Association of Tourism Trade Organisations (ATTOI) in association with the Ministry of AYUSH and Kerala Tourism department.
It will conclude on International Yoga Day, which falls on June 21.
The Tour aims to design a wholesome yoga package for visiting tourists, combining well-known yoga destinations with related activities.
India set to launch $240 million retaliatory tariffs on US imports
India is likely to introduce retaliatory tariffs worth $240 million in coming week on a revised list of 30 items imported from the US to counter the American move to unilaterally hike duties on Indian steel and aluminium.
The move comes at a time when India has decided to negotiate a "trade package" with the US to ease tensions between the two sides.
Almonds, apples, phosphoric acid and motorcycles with engine capacity more than 800 cc (including Harley-Davidson Inc.), are some of the items on which India intends to impose retaliatory tariffs.
Tripura starts 24×7 'mobile policing' service
The Tripura government has launched the GPS (Global Positioning System) and wireless based 24×7 "mobile policing" service to curb crime, especially against women.
With the launch of the "mobile policing" service, people won't need to go to the police, and police would go to the spot within a few minutes to deal with the situation.
People, with the help of information technology, can inform the police using any electronic devices or system and police can also, by exploiting the information technology, deal with the situation. It would save time and physical involvement.
---
---
BANKING NEWS
ICICI Bank &  Marg ERP's maiden tie up to provide integrated payments platform to MSMEs
Marg ERP limited, a leading Enterprise Resource Planning (ERP) company has partnered with ICICI Bank to offer an integrated payments platform to Micro, Small and Medium Enterprise (MSME) customers, using Marg's accounting software.
This integration enables ICICI Bank's current account holders to securely connect their bank account with the Marg ERP software and undertake an array of digital transactions from within the ERP platform.
This pioneering initiative significantly enhances convenience for MSMEs as they are no longer required to toggle between a banking platform and an ERP software to undertake their business transactions.
---
---
BUSINESS NEWS
Muthoot Fincorp Limited announced its partnership with National Skill Development Corporation (NSDC)
Muthoot Fincorp Limited has announced its partnership with National Skill Development Corporation to train over 10,000 youth over the next three years and make them job ready.
With the partnership, Muthoot Fincorp claims to have become the first major private sector player to partner with National Skill Development Corporation (NSDC) to launch the Pradhan Mantri Kaushal Vikas Yojana (PMKVY-2) programme.
Under the scheme, Muthoot Fincorp targets to train over 10,000 people over the next three years and make them job ready. NSDC has approved a target of 3,000 candidates in the first year and 3,500 each in the subsequent two years.
Reliance Industries investing in India's first carbon fibre unit
Reliance Industries (RIL) is investing to set up India's first carbon fibre manufacturing unit to cater to aerospace and defence needs.
The company will also make low-cost and high-volume composite products like modular toilets, homes and composites for windmill blades and rotor blades.
RIL is developing new business verticals in the petrochemicals business to capture Rs 30,000 crore composites market and has plans to produce graphene, enhanced plastics and elastomers, fibre reinforced composites.
---
---
DEFENCE NEWS
DRDO turns Pinaka rocket system into guided missile
The indigenous Pinaka rocket system of the Defence Research and Development Organisation (DRDO) is being evolved into a precision-guided missile, with enhanced range and accuracy to hit its targets.
The missile, known for firing a salvo of 12 rockets in just 44 seconds, has completed the initial trial, will undergo developmental trials next month.
The Pinaka Mark II is expected to be inducted in the armed forces in the next two years.
---
---
SPORTS NEWS
Shikhar Dhawan becomes first Indian to score century before lunch
Shikhar Dhawan became the first Indian batsman to score a hundred before lunch on the opening day of a Test match. The Delhi left-hander achieved the feat in the opening session of the first day of the one-off Test match against Afghanistan in Bengaluru on June 14.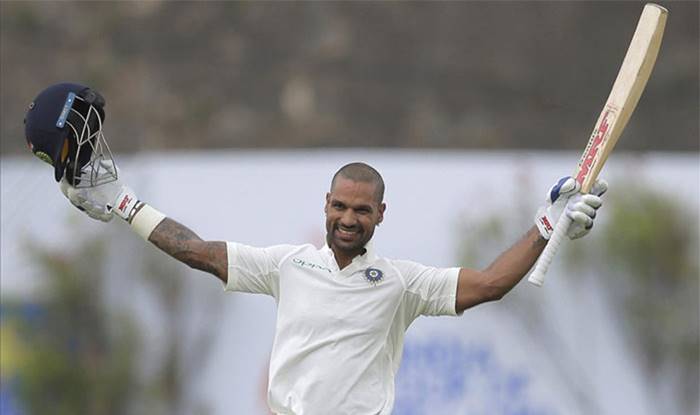 Dhawan joins five other cricketers who have reached the landmark before lunch namely
Victor Trumper(Aus) England 1902
Charles Macartney(Aus) England 1921
Sir Don Bradman(Aus) England 1930
Majid Khan(Pak) New Zealand 1976
David Warner(Aus) Pakistan 2017
New Zealand's teenage player Amelia Kerr sets world record in the women's ODI cricket
New Zealand teenager Amelia Kerr set a new world batting record in women's one-day cricket with her unbeaten 232 against Ireland in Dublin.
With the feat, Kerr broke the 21-year-old record held by Australian Belinda Clarke, who scored unbeaten knock of 229 against Denmark in 1997.
Kerr's 232* is the third highest score in ODI cricket history.
India men's player Rohit Sharma is at the top of the pile with his 264 scored against Sri Lanka in 2014, with the unbeaten 237 made by New Zealand's Martin Guptill, against West Indies in 2015
---
---
IMPORTANT DAYS
15 June : World Elder Abuse Awareness Day
The 15th of June every year marks the United Nations internationally recognised day – World Elder Abuse Awareness Day. The day came about as a result of UN resolution 66/127.
The day aims to focus global attention on the problem of physical, emotional, and financial abuse of elders.
The theme for 2018 World Elder Abuse Awareness Day is "Moving from Awareness to Action through a Human Rights based approach".
16 June: International Day of Family Remittances
The United Nations celebrates the International Day of Family Remittances (IDFR) on June 16 every year. The initiative aims to recognize the significance of the money sent by the migrant workers to their families back home to help them have a better living.
It is also aimed at encouraging the public and private sectors, as well as the civil society, to do more together and collaborate to maximize the impact of these funds in the developing world.
The IDFR was unanimously proclaimed by all 176 member states of IFAD's Governing Council at its 38th session in February 2015, and adopted by the UN General Assembly in June 2018.
---
---
Click here to read Current Affairs in English