Daily Current Affairs 19 June 2018 for Banking/Insurance/SSC and other related exams.
NATIONAL NEWS
Bengal announces additional 18% DA for its employees
West Bengal Chief Minister Mamata Banerjee has announced an additional 18 percent dearness allowance (DA) to state government employees from January 2019.
The additional DA will be applicable to the state government employees including teachers and non-teaching staff and employees of rural and urban local bodies.
The decision is based on the prior commitment made by the state government towards the state government employees. The state government will have to bear an annual additional expenditure of Rs 5,000 crore.
Railways to Become a Net Zero Carbon Emitter by 2030: Goyal
According to a statement by Railways Minister Piyush Goyal, the Indian Railways will become a "net zero" carbon emitter by 2030 through the current action plans on anvil for 100 percent electrification of its network, coupled with renewable strategies.
National Digital Library launched
Union Human Development (HRD) Minister Prakash Javadekar has launched the National Digital Library, a repository of millions of academic texts from around the world which will be open for all to use..
A beta-version of the portal was launched last year and is being used by millions of users.
The digital library at present hosts 17 million-plus items (books, audiobooks, images, etc) in 200-plus languages from more than 170 institutions.
It has been built by the Indian Institute of Technology, Kharagpur, under a project given to it by the HRD Ministry, with work on it starting in early 2015.
Kerala to open 70 day-care centres for the elderly
Seventy new state-of-the-art day-care centres for senior citizens will be opened in Kerala with the first of the centres already been opened.
The rest of the day-care centres for those above 60 years will be opened this year itself.
At least 12.83 per cent of Kerala's nearly 33 million population are aged above 60.
Government to team up with Google for flood forecasting
Central Water Commission (CWC), India's apex technical organization in the field of Water Resources, has entered into a Collaboration Agreement with Google to seek help in effective flood management in India.
Under this Agreement, CWC and Google will share technical expertise in the fields of artificial intelligence, machine learning, geospatial mapping and analysis of hydrological observation data for effective management of water resources particularly in the field of flood forecasting.
IRDAI Sets Up Panel To Review Norms For Marketing Firms
The Insurance Regulatory and Development Authority of India (IRDAI) has formed a 10 member panel to review norms related to insurance marketing firm (IMF) with an aim to increase insurance penetration in the country.
The committee is headed by Suresh Mathur, Executive Director (insurance marketing firms), IRDAI, with nine more members.
The new distribution channel of IMF was introduced in 2015 by Irdai, with the objective of increasing insurance penetration through an area–wise registration approach.
Nitin Gadkari to attend conference on Water for Sustainable Development 
Union Minister for Water Resources, River Development & Ganga Rejuvenation and Road Transport & Highways and Shipping Shri Nitin Gadkari is on 2 days visit to Republic of Tajikistan to represent India in the high-level Conference on "International Decade for Action: Water for Sustainable Development, 2018-2028" on 20-21 June 2018.
The conference has been jointly organized by United Nations and Government of Republic of Tajikistan to discuss key water related issues of sustainable development goals adopted by UN member countries.
---
---
INTERNATIONAL NEWS
7th OPEC international Seminar
The Organization of the Petroleum Exporting Countries (OPEC) will host the 7th OPEC International Seminar at the Imperial Hofburg Palace in Vienna, Austria, on 20−21 June 2018.
The theme of the Seminar is 'Petroleum – cooperation for a sustainable future'.
Seminar participants customarily include Ministers from OPEC Member Countries and other oil-producing and oil-consuming nations, as well as heads of intergovernmental organizations, chief executives of national and international oil companies, in addition to other industry leaders, academics, energy experts and the specialist media.
Jeff Bezos becomes richest man in the world
According to Forbes World's Billionaires list released on 18 June, Amazon founder and CEO Jeff Bezos has become the richest man in the world with a net wealth of $141.9 billion.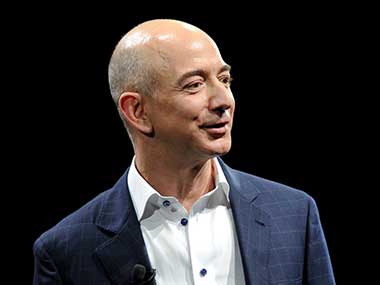 ---
---
TECHNOLOGY
True Balance partners with Bharat Bill Payment Operating Unit
True Balance, a Digital Wallet and Financial Services Platform has TIED up with Bharat Bill payment operating Unit (BBPOU) to facilitate quick and easy bill payments.
Partnership with BBPOU will enable users to avail maximum benefits while making payments as well as gain an added advantage of True Balance features like Rate cutters, Smart alerts and One Tap Recharge.
The BBPS is a centralized bill payment system that allows users to use a single website or outlet to make multiple payments which may be repetitive like monthly mobile phone, gas and electricity bills.
Nasscom launches programme to support women techies
In an effort to increase the number of women in senior levels in the Information Technology (IT) industry, NASSCOM has unveiled its 'Women Wizards Rule Tech' programme for women techies
The Indian IT industry's apex body has designed the programme to support women techies in core technologies like IT-Information Technology Enabled Services (ITES), Business Process Management (BPM), product and research and development (R&D) sectors by equipping them with the skills required for an edge in their career.
The Women Wizards Rule Tech was announced in March at the Nasscom Diversity and Inclusion Summit in Chennai as a joint initiative by the Nasscom Sector Skills Council and the Data Security Council of India.
Internet now has 333.8 mn domain names
VeriSign, Inc, a global leader in domain names and internet security, announced that the first quarter of 2018 saw approximately 1.4 million domain name registrations compared to the fourth quarter of 2017, taking their total number to approximately 333.8 million across all top-level domains (TLDs).
The ".com" and ".net" TLDs had a combined total of approximately 148.3 million domain name registrations in the domain name base — registered but not configured — at the end of the first quarter of 2018 with an increase of approximately 1.9 million domain name registrations compared to the fourth quarter of 2017.
Google to train 8,000 Indian journalists on fact-checking
To guard journalists from falling prey to false news stories, Google India has announced to provide training to 8,000 Journalists in English and 6 other Indian languages in the next one year.
The Google News Initiative India Training Network will select 200 journalists from cities across India for training during five-day train-the-trainer boot camps.
Training workshops will be conducted in English, Hindi, Tamil, Telugu, Bengali, Marathi and Kannada in cities across India.
The focus of the training will be fact-checking, online verification and digital hygiene for journalists, using a curriculum built by experts from First Draft, Storyful, AltNews, BoomLive, Factchecker.in and DataLeads.
Microsoft buys student video discussion platform Flipgrid
Microsoft has acquired Flipgrid, a popular video platform used by more than 20 million teachers and students worldwide, for an undisclosed amount.
As part of its attempt to win over students and educators, Microsoft will make Flipgrid free to the 20 million educators, students and parents already using the software and free to anyone else who decides to join the video-discussion and social-learning platform.
Founded in 2015, Flipgrid allows students to create and share their own video content, which in turn exposes them to a new medium of communication. The potential benefits include increased social and emotional skills, like self-confidence and public speaking.
---
---
APPOINTMENT & RESIGNATION
Mehbooba Mufti resigns as J-K Chief Minister
Mehbooba Mufti  resigned as the Chief Minister of Jammu and Kashmir, after the Bharatiya Janata Party (BJP) ended its the alliance with the People's Democratic Party (PDP) in the state.
The differences between the BJP and the PDP cropped up following the Centre's decision to resume anti-terror operations in the state, which were suspended during the holy month of Ramzan.
Mehbooba Mufti has submitted her resignation as Chief Minister of Jammu and Kashmir to the Governor Narinder Nath Vohra after which Governor's rule has been imposed in the state.
This will be the fourth time in the last 10 years if a Governor's rule is imposed in Jammu and Kashmir.
Parakala Prabhakar resigns as advisor to Andhra govt
Parakala Prabhakar, the communications advisor to the Andhra Pradesh government, has handed in his resignation from his post.
Parakala Prabhakar is the husband of Union Defence Minister Nirmala Sitharaman and has blamed the Opposition for his resignation.
Prabhakar said he was being targeted for holding office in the Telugu Desam Party (TDP) government, while his wife is part of the NDA, led by the Bharatiya Janata Party (BJP). He alleged he was being targeted by opposition parties, especially the YSR Congress Party (YSRCP), as the TDP broke its alliance with the BJP in March.
Kannan appointed as ICICI Prudential's MD and CEO
The private lender ICICI Bank has appointed N.S. Kannan as the Managing Director and Chief Executive Officer (CEO) of ICICI Prudential Life Insurance Company.
Kannan, an Executive Director at ICICI Bank succeeds Bakhshi, who has been appointed as the Wholetime Director and Chief Operating Officer (COO) designate of ICICI Bank a day before.
---
---
OBITUARIES
British Film and Television Finance Executive Passes Away
John Chambers, a veteran of the British film and TV industry and a former senior member of BAFTA, has died. He was 81.
He was involved with Oscar-winning pictures, 'Chariots of Fire' and 'Gandhi.'
World's oldest Sumatran orangutan dead
The world's oldest known Sumatran orangutan named Puan has died at Perth Zoo, Australia aged 62, leaving behind 54 descendants.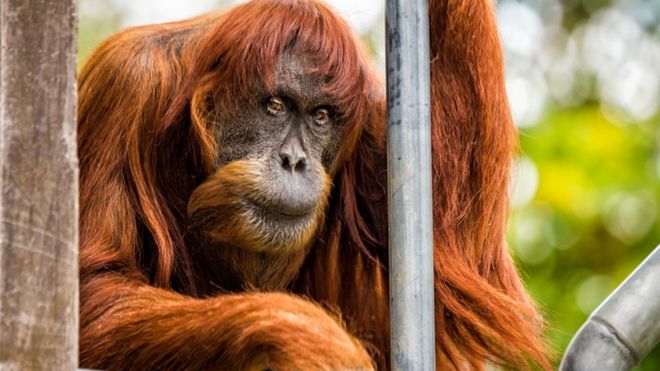 Described as the "grand old lady" by Zoo authorities, she had been at the zoo since 1968, and was officially recognised by Guinness World Records as the oldest of her species in 2016.
Sumatran orangutans are critically endangered species and rarely reach age 50 in the wild.
Legendary Mimicry Artiste Nerella Venumadhav Passes Away
Noted mimicry artiste Nerella Venumadhav died after a brief illness at his home in Mattewada in Warangal city in Telangana. He was 85.
Venumadhav served as an MLC in 1971 in the undivided Andhra Pradesh.
He rose to international fame after his enthralling performance at the United Nations. He was conferred scores of awards, including the Padma Shri in 2001.
---
---
Click here to read Current Affairs in English