Daily Current Affairs 21 May 2018 for Banking/Insurance/SSC and other related exams.
NATIONAL NEWS
Nitish Flags off Beej Vahan Vikas Vahan Rath for Every District
Bihar Chief Minister Nitish Kumar flagged off the 'Krishi Mahabhiyan-cum-Beej Vikas Vahan Rath' to create alertness among farmers about government schemes for them during Kharif season.
The minister flagged off two "raths' each for every district on the occasion of 'Kharif Mahabhiyan-cum-Mahotsav 2018 being held in the state.
Of the two raths, one is 'Kharif Mahabhiyan-cum-Mahotsav Rath' while the nother is 'Beej (Seed)Vahan Vikas Rath' which would have Kharif seeds and pesticides for the treatment of kharif seeds.
Maharashtra to house India's largest Metro rail network
In order to avoid traffic congestion, Maharashtra Chief Minister Devendra Fadnavis has announced the construction of India's largest Metro rail network in Mumbai with the help of the Mumbai Metropolitan Regional Development Authority (MMRDA).
The new Metro rail network in Mumbai will enable the people to get huge relief from traffic congestion.
INSV Tarini arrives in Goa after historic circumnavigation
Indian Naval Sailing vessel Tarini (INSV Tarini), with an all-women crew circumnavigating the globe for eight months under the Navika Sagar Parikrama project, successfully completed its mission and returned to Goa.
Defence Minister Nirmala Sitharaman received the six-member team along with Chief of Naval Staff Admiral Sunil Lamba.
The INSV Tarini is the first Indian all-women crew to circumnavigate the globe.
BrahMos successfully test-fired under life extension program
India successfully test-fired BrahMos cruise missile under life extension program from a mobile launcher from the Integrated Test Range (ITR) at Chandipur along the Odisha coast.
BrahMos is the first Indian missile whose life has been extended from 10 to 15 years. The successful test will result in huge savings of replacement cost of missiles held in the inventory of the Indian Armed Forces.
NSDM aims to train over 40 crore people by 2022: Dharmendra Pradhan
Union Petroleum and Skill Development Minister, Dharmendra Pradhan said National Skill Development Mission aims at training over 40 crore people in the country in a wide range of skills by 2022.
The Mission is training people in different skills ranging from industrial welding, industrial electrician to computer data application course.
The mission was launched by Prime Minister Narendra Modi in 2015.
India 6th wealthiest country with total wealth of 8,230 billion US dollars
India is the sixth wealthiest country in the world with a total wealth of 8,230 billion US dollars.
According to the AfrAsia Bank Global Wealth Migration Review, the US is the wealthiest country in the world with a total wealth of 62,584 billion dollars.
China stood at the second place with 24,803 billion dollars, while Japan is at the third place with 19,522 billion dollars.
Ministry of Railway & Rail Vikas Nigam Limited (RVNL) sign MoU for FY 2018-19 
Annual Memorandum of Understanding (MoU) was signed between Ministry of Railway & Rail Vikas Nigam Limited (RVNL) regarding financial & non financial targets for the company.
Shri Ranjanesh Sahai, Secretary, Railway Board & Shri S.C. Agnihotri, Chairman & Managing Director, RVNL signed the MoU in Rail Bhavan.
The target for revenue from operations for RVNL has been set of Rs 7600 Cr for the FY 2018-19.
Shri J P Nadda leads Indian Delegation at World Health Assembly 
Union Minister for Health and Family Welfare, Shri JP Nadda presided over the 71st World Health Assembly session and lead a high-level Indian delegation to the assembly in Geneva.
The theme of the Assembly was Health for All: Commit To Universal Health Coverage.
---
---
BANKING & FINANCE
Aadhaar, PAN mandatory for Customs broker licence: Tax Dept
The revenue department has made unique identity number Aadhaar and PAN mandatory for persons seeking a customs broker licence.
'Customs broker' is a person licensed to act as an agent on behalf of importer/exporter for transaction of business relating to entry or departure of conveyances or goods at any customs station, including audit.
According to the Customs Brokers Licensing Regulations, 2018, notified by the Central Board of Excise and Customs (CBEC) recently, an applicant seeking to get a licence for customs broker should hold Aadhaar as well as PAN card.
---
---
ECONOMY NEWS
India's Q4 GDP Growth Likely At 7.4%: ICRA Report 
Rating agency Icra Ltd expects gross domestic product (GDP) growth in the fourth quarter of the fiscal 2017-18 at 7.4% on account of good rabi crop harvest and improved corporate earnings, up from 7.2% in the third quarter.
---
---
APPOINTMENTS
Deepti Umashankar given additional charge of HSSC chairperson
Deepti Umashankar, the principal secretary of Sainik and Ardh Sainik Welfare Department, has been given the additional charge as the Chairperson of Haryana Staff Selection Commission (HSSC) by the state government.
The move came after HSSC chairperson B B Bharti was suspended on May 17 over controversial questions on Brahmins.
Venezuelan Prez Nicolas Maduro wins re-election
Venezuela's President and leftist leader, Nicolás Maduro has been re-elected for another second six-year term in presidential elections.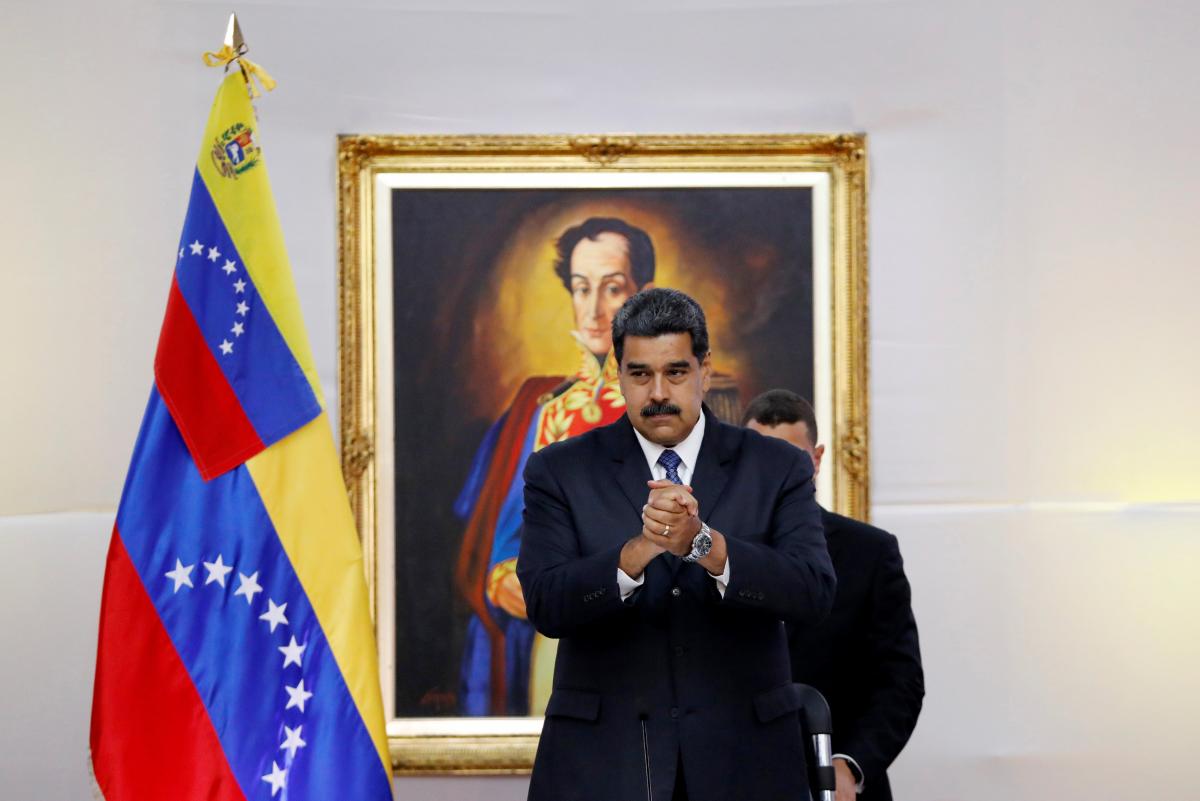 National Electoral Council chief, Tibisay Lucena said with more than 90 per cent votes counted, Maduro, got 67.7 percent while his closest challenger Henri Falcon, secured 21.2 per cent.
---
---
AWARDS
Prajnesh Gunneswaran won the prestigious T.K. Ramanathan award for the year 2017-18
Prajnesh Gunneswaran won the prestigious T.K. Ramanathan award for the year 2017-18 at the Tamil Nadu Tennis Association (TNTA) annual day function at the SDAT tennis stadium in Chennai.
He received a cash prize of Rs. 30,000.
---
---
SPORTS
Lionel Messi wins fifth European Golden Shoe award
Barcelona striker Lionel Messi has won his fifth European Golden Shoe after his team beat Real Sociedad 1-0 in its final La Liga Santander match of the season.
Messi who finished the campaign as top La Liga goal scorer. also won the award last year, as well as in 2010, 2012 and 2013, and is the only player to do so five times.
Nadal beats Zverev to win Italian Open
In Tennis, Rafael Nadal has beaten Germany's Alexander Zverev to win Italian Open title for a record eighth time.
With this win, Spaniard regained the world number one ranking.
Indian women's Hockey team lose to South Korea at 5th Asian Champions Trophy
The Indian women's Hockey team failed to defend its crown at the fifth Asian Champions Trophy, as it lost to hosts South Korea, 0-1 in the summit clash at Donghae City.
The final was India's first defeat of the tournament. South Korea has lifted the title for the third time after having won it in 2010 and 2011. India, on the other hand, finished second best for the second time after having lost to Japan in the final of the 2013 edition.
---
---
TECHNOLOGY
India decides to include Artificial Intelligence in its defence forces
After US, Russia and China, India has decided to include Artificial Intelligence in its defence forces with an aim to enhance the operational preparedness of the armed forces.
A task force has been set up under the chairmanship of Tata Sons chairman N. Chandrasekaran to finalise the specifics and framework of the project.
---
---
OBITUARIES
Chinese Terracotta Warriors archaeologist dies aged 82
The Chinese archaeologist credited with discovering the ancient Terracotta Warriors, Zhao Kangmin, has died aged 82.
Zhao was the first archaeologist to identify fragments of terracotta found by local farmers digging a well in 1974 as relics dating back to the Qin dynasty and the first to excavate the site.
Telugu writer Yaddanapudi Sulochana Rani dies
Veteran writer, novelist Yaddanapudi Sulochana Rani, who along with her women counterparts Arikepudi Kousalya Devi and Ranganayakamma, heralded a new era in Telugu fictional literature since the 1950s, passed away at California.
The writer, who hailed from Kaza village of Krishna district, was 78.
Prominent historian Lewis passes away
Prominent British-American historian Bernard Lewis, a leading scholar on Oriental and Middle Eastern studies, died Sunday at the age of 101.
---
---
IMPORTANT DAYS
Anti Terrorism Day Observed May 21
Martyrdom of former Prime Minister Rajiv Gandhi, also known as Anti Terrorism Day is observed across India on 21 May.
A grateful nation is remembering former Prime Minister Rajiv Gandhi on his 27th death anniversary on May 21, 2018. Rajiv Gandhi was assassinated in a suicide bombing at Chennai's Sriperumbudur on this day in 1991.
This day is also observed to make people aware of the ongoing terrorist activities and the precautions to be taken by the commoners to prevent these acts of terrorism.
---
---