Daily Current Affairs 23 June 2018 for Banking/Insurance/SSC and other related exams.
NATIONAL NEWS
PM Dedicates Mohanpura Irrigation Project to the Nation
Prime Minister Narendra Modi inaugurated the Mohanpura irrigation project in Rajgarh district of Madhya Pradesh on June 23 during his day long visit to the state.
The Rs 3,866-crore project includes a dam and a canal system.
It will benefit 727 villages in the state and facilitate irrigation of agricultural land in the area.
The Prime Minister also laid the foundation stone of various drinking water schemes.
19th All India Conference of Directors of Finger Print Bureaux concludes in Hyderabad 
The two-day 19th All India Conference of Directors of Finger Print Bureaux culminated at MCR- HRD Institute in Hyderabad on June 22.
The purpose of the conference is to discuss and deliberate the challenging issues faced by fingerprint fraternity and present better solution for the same.
WCD Ministry Receives SKOCH Award for its Achievements and Initiatives 
The Ministry of Women and Child Development has been conferred with the 'Best Performing Social Sector Ministry' Award at 52nd SKOCH Summit for the significant initiatives and achievements in delivering the promises made during last 4 years.
Minister for Women and Child Development Smt.Maneka Sanjay Gandhi has received the award on behalf of the Ministry in an event held in New Delhi
Plastic ban in Maharashtra comes into effect
In Maharashtra, the statewide ban on single-use plastic items came into effect from June 23 in a bid to fight pollution caused due to its extensive use.
On 23rd of March, the state government imposed a ban on manufacturing, use, sale, distribution and storage of plastic materials such as one-time-use bags, spoons, plates and thermocol items. The government decided against plastic to check the damage caused to the environment.
The fine for the first-time offenders will be 5,000 rupees and for second-time offenders, it will be 10,000, rupees. A third violation will attract a fine of 25,000 rupees and a jail term for three months.
Ramdev to get wax statue at London's Madame Tussauds
Yoga guru Baba Ramdev will soon have a wax replica at the Madame Tussauds museum of London.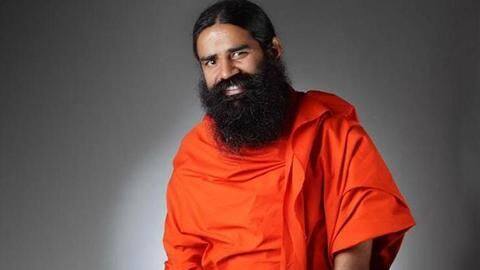 After Swami Vivekanand, Ramdev will be the second swami to be depicted at the notable wax museum.
NSIC launches "Harit Saptah"
Shri Ravindra Nath, CMD of National Small Industries Corporation Limited (NSIC), launched "Harit Saptah" on June 21, 2018.
The event will see Tree Plantation Campaigns being organised by all NSIC Branch / Zonal offices across the country in association with Industry association and Academic Institutions during the period from June 21 2018 to June 27, 2018.
PM Modi inaugurates YO1, largest nature cure centre in US
Prime Minister Narendra Modi inaugurated Essel Group America's YO1 Luxury Nature Cure Centre in the United States via video-conferencing on the occasion of the International Yoga Day.
YO1 is the largest nature cure centre of the country, inaugurated in the Catskills area of New York state of US.
YO1 is derived from 'Youvan' meaning youth in Sanskrit. The wellness centre aims to address health issues, improve mobility, increase longevity, promote weight loss, and bring back the youthfulness.
Gujarat launches SKY Scheme for farmers to generate solar power
The state government of Gujarat has launched a solar power scheme for farmers named Suryashakti Kisan Yojana (SKY) to enable them generate electricity for their captive consumption as well as sell the surplus power to the grid and earn an extra income.
The pilot project of the scheme was launched by chief minister Vijay Rupani in Gandhinagar .
The project cost is around Rs 870 crore. It will promote use of solar energy as well as help doubling farmers income.
The scheme duration is 25 years, which is split between 7-year period and 18-year period.
As many as 12,400 farmers from 33 districts will be covered under the pilot project, which will generate 175 MW.
As per the scheme, farmers having existing electricity connection will be given solar panels as per their load requirements. The State and Central governments will give 60 per cent subsidy on the cost of project. The farmer is required to take 5 per cent cost, while 35 per cent will be provided to him as an affordable loan with interest rates of 4.5-6 per cent.
For the first 7 years, farmers will get per unit rate of Rs 7 (Rs 3.5 by GUVNL + Rs 3.5 by state govt). For the subsequent 18 years they will get the rate of Rs 3.5 for each unit sold.
Payworld, Reliance MF tie up for mutual fund solutions
Payworld, which specialises in providing financial services for the semi-urban and rural consumers has partnered with Reliance Mutual Fund for financial inclusion of low-income households.
Under this partnership, Payworld will facilitate the investments, while the partner asset management company – Reliance Mutual Fund will manage the investments garnered by Payworld.
The scheme will target masses visiting the retail application point of Payworld to invest in the mutual fund for an amount as low as Rs 500.
Three day Photo Exhibition on 'Beti Bachao, Beti Padhao campaign inaugurated in Chandigarh 
The three day Photo Exhibition  on 'Beti Bachao, Beti Padhao  campaign, Swachh Bharat Abhiyan and Khelo India Khelo' was inaugurated in  Chandigarh on June 23.
The Exhibition has been organised by The Photo Journalists Welfare Association.
As many as 88 Photographs of 49 Photo Journalists are displayed in the exhibition from all over India and abroad.
The event was inaugurated by Union Minister of State for Social Justice and Empowerment, Shri Vijay Sampla who also stressed the need to inspire more girls to take up the field of Photo Journalism as  the Photo Journalists play a significant role in depicting the reality in a natural way.
---
---
INTERNATIONAL NEWS
US Scientists Create World's Smallest Computer
US Scientists in the University of Michigan have developed the world's smallest computer. It measures just 0.3 millimetres and could help find new ways to monitor and treat cancer.
Unlike traditional desktops that retain their program and data with or without a power back-up, these new microdevices named Michigan Micro Mote lose all prior programming and data as soon as they are switched off
In addition to the RAM and photovoltaics, the new computing devices  have processors and wireless transmitters and receivers. Since they are too small to have conventional radio antennae, they receive and transmit data with visible light.
A base station provides light for power and programming, and it receives the data.
OPEC members agree on increase in oil production
The members of the Organization of Petroleum Exporting Countries (OPEC) have decided to increase the output of crude oil by around 1 million barrels per day from July despite strong opposition from Iran.
The move, meant to meet "extra demand", is expected to push global oil prices down.
The support for the increase was proposed by Saudi Arabia.
Nepal out from ICAO's blacklist
International Civil Aviation Organisation (ICAO) has removed Nepal from its Significant Safety Concern (SSC) list.
In 2013, the ICAO had enlisted Nepal in SSC category as Nepal's compliance to the ICAO's standard at that time stood only at 55 percent out of the standard 60 percent.
Nepal's removal from SSC list is regarding the significant progress that it has made to acquire a 66.08 percent as per the ICAO standards.
Nepal, China to develop cross-border railway line
Nepal and China signed the Memorandum of Understanding (MoU) to develop a cross-border railway line that will connect the Tibetan town of Kerung with Kathmandu.
The two sides signed 14 MoUs and letters of exchange.
The MoU was signed between Nepal Prime Minister KP Sharma Oli and his counterpart Li Keqiang during former's six day visit to China.
---
---
APPOINTMENT
Abhay V. Udeshi appointed as International Castor Oil Association President
Abhay V. Udeshi, Director at Jayant Agro Group, manufacturer of castor oil has been appointed as the new President of International Castor Oil Association (ICOA).
He will be succeeding Marjorie Klayman.
The ICOA is an organization whose members are involved in growing, processing, trading, marketing and/or consuming Castor Oil.
---
---
AWARDS
Kalki Koechlin Conferred with French honour
Bollywood actress Kalki Koechlin has been conferred with the French distinction of Knight of the Order of Arts and Letters (Chevalier dans l'Ordre des Arts et des Lettres) for her contribution in enhancing Indo-French ties in cinema.
The award was presented by the Ambassador of France to India, Alexandre Ziegler, on June 22 in Mumbai.
The ambassador was on two-day trip in Mumbai on June 22-23 to strengthen bilateral cooperation in the sustainable urban mobility, cultural, academic and corporate sectors between France and India.
The honour comes in recognition of an actor, who has interpreted striking roles in the Indian film industry, experimented with various forms of films as well as shown an abiding commitment to important social issues.
Vasundhara Raje conferred with 'Chief Minister of the Year' award
Rajasthan Chief Minister Vasundhara Raje has been conferred the 'Chief Minister of the Year' award at the 52nd Skoch Summit held in New Delhi for her remarkable work in e-governance.
FICCI awarded at X International IT Forum, Russia
The Federation of Indian Chambers of Commerce & Industry (FICCI) has received an award at the X International IT Forum at Khanty-Mansiysk, Russia.
FICCI received an award for its support and active participation at the forum consecutively for two years.
The forum was organised by the Government of the Khanty-Mansiysk Autonomous Okrug-Ugra region and brought together industry leaders from BRICS and SCO nations as well as other countries to a single platform to interact and discuss collaboration in the fields of information technology and digital transformation.
---
---
SPORTS NEWS
Karman wins her first ever singles title on ITF Pro circuit
India's tennis star Karman Kaur Thandi claimed her maiden singles title on the International Tennis Federation (ITF) Pro circuit after defeating Jia-Jing Lu's of China in straight sets in the final of the USD 25,000 Hong Kong event.
The 20 year old Delhi based Karman has already won three ITF doubles titles.
---
---
OBITUARIES
Poetess Sujatha Devi passes away at 72
Noted poet, teacher and travel writer, Professor B Sujatha Devi passed away in Thiruvananthapuram. She was 72.
She was also a winner of the Kerala Sahitiya Akademi award.
Former South Korean PM Kim Jong-pil dies at 92
Kim Jong-pil, former prime minister of South Korea and the founder of South Korea's spy agency, has died. He was 92.
Kim created and headed the Korean Central Intelligence Agency before serving as Park's prime minister.
---
---
Click here to read Current Affairs in English