Daily Current Affairs 23 May 2018 for Banking/Insurance/SSC and other related exams.
NATIONAL NEWS
Finance ministry ties up with 40 entities for extending loans to small entrepreneurs
The Finance Ministry has tied up with 40 entities including Flipkart, Swiggy, Patanjali and Amul, which are big job creators, for extending loans to small entrepreneurs under the Pradhan Mantri Mudra Yojana (PMMY).
Under the tie-up, these companies will identify people who need loans and underwrite them to extend loan under the scheme.
PMMY was launched by Prime Minister Narendra Modi on April 8, 2015, for providing loans of up to Rs 10 lakh to the non-corporate, non-farm small/micro enterprises.
Nepal, India plan to run joint operation to control wildlife poaching
In order to control wildlife poaching and trafficking of animal parts, Nepal and India are planning to carry out a joint operation.
The operation is to be conducted in Shuklaphanta National Park in Kanchanpur district on Nepal's side and Krishnapur Wildlife Sanctuary in Uttar Pradesh.
Since the two reserves share a common boundary, the two sides have decided to work together to conserve and protect the their wildlife.
India's first father-daughter duo to scale Everest has a special message on girl child
Ajeet Bajaj and Deeya Bajaj, India's first father-daughter duo to climb atop of Mount Everest, have recently returned back to Nepal's capital with a special message about girl child.
The 53-year-old Ajeet advised parents that they should love girl child and allow them to follow their dreams.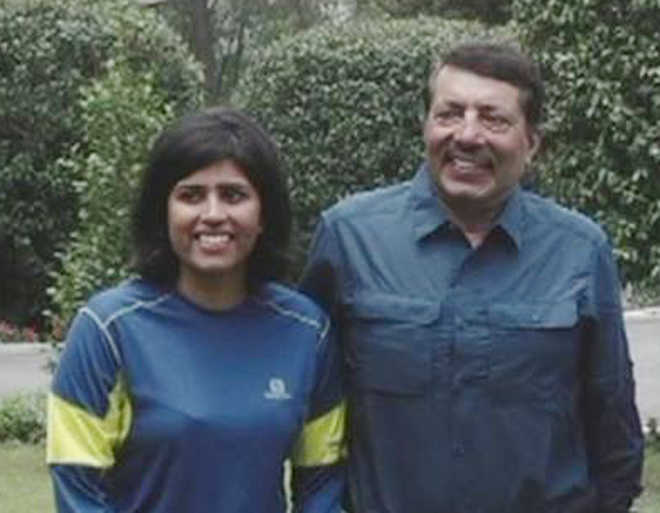 Ajeet, a Padma Shree Awardee, is the first Indian to have skied to the North Pole, the South Pole and across the Greenland Ice Cap.
UPID to launch mobile app for weavers to market products
The Uttar Pradesh Institute of Design (UPID) is soon to launch a mobile application to help weavers in the state to market their products and come up with new designs.
The mobile app, which will be known as UPID app, will have a host of features to help artisans in general, and weavers in particular.
The Uttar Pradesh government had constituted the UPID in 2003 as an autonomous institute for the purpose of conducting suitable certificate and diploma courses in craft design education.
Haryana sets up ministerial committee as sanitation strike continues
In a bid to end the fortnight-long strike of the sanitation workers in support of their demands, the Haryana government has set up a committee under the chairmanship of Urban Local Bodies Minister Kavita Jain.
The committee would hold meetings with leaders of the striking Safai Karamcharis and work out on an agreement on their demands.
Besides Jain, the committee would comprise Minister of State for Social Justice and Empowerment, Krishan Kumar Bedi, and Minister of State for Cooperation, Manish Grover, as members.
Minimum Compensation of Rs1 crore To Paramilitary Jawan Who Dies In Action 
Union Home Minister Rajnath Singh has announced that the family of a paramilitary jawan who dies in action will be given a minimum compensation of one crore rupees so that the families of martyrs does not face any difficulty.
Addressing the BSF investiture ceremony in New Delhi Mr Singh said, it is the duty of the Border Security Force (BSF) to protect the country's borders, but their duties have no boundaries.
The Minister also presented gallantry awards to BSF jawans and officers.
---
---
INTERNATIONAL NEWS
WHO to adopt digital health initiative by India
The Union Minister of Health and Family Welfare, J.P. Nadda, announced that the digital health initiative of India would be adopted by the World Health Organization (WHO) as its first resolution on digital health.
Addressing the 71st World Health Assembly in Geneva, the Minister added that India is planning to host a Global Digital Health Summit in near future with the support of WHO to contribute to WHO's efforts to come up with a comprehensive global health strategy on digital health.
China launches Queqiao satellite to explore dark side of Moon
China has launched a relay satellite named Queqiao, or "Magpie Bridge" as part of a groundbreaking programme to be the first to land a spacecraft on the far side of the moon later this year.
The launch is likely to make China the first country to soft-land a probe to investigate moon's far side, also known as the dark side because it faces away from the earth and is comparatively unknown.
The satellite will facilitate communication between scientists on Earth and Chang'e-4 lunar probe. 
The satellite onboard Chinese-built Long March-4C rocket blasted off from the Xichang space launch center in southwestern China.
---
---
BANKING & FINANCE
BNPM gets green nod to increase bank note paper production
The government's Bank Note Paper Mill India (BNPM) has received environment clearance (EC) to increase the production of bank note paper at its Mysuru unit in Karnataka from 12,000 tonnes per annum (TPA) to 16,000 TPA.
BNPM is a jont venture of Bharatiya Reserve Bank Note Mudran (BRBNMPL) and Security Printing and Minting Corporation of India (SPMCIL).
The approval is subject to compliance of certain conditions including developing greenbelt in 33 percent of the project area.
BRICS Bank to launch Americas Regional Office in Brazil
The BRICS New Development Bank (NDB) is planning to launch its Americas Regional Office in Brazil this year.
NDB's President K V Kamath informed that the Americas Regional Office will increase the operational capabilities of the Bank headquartered in Shanghai.
It would also facilitate identification and preparation of bankable projects in Brazil and progressively support a growing range of the bank's operations.
Last year, the bank opened its Africa Regional Centre in Johannesburg, South Africa.
---
---
ECONOMY NEWS
MCX Launches India's 1st Copper Options 
Multi Commodity Exchange of India Ltd. (MCX) has launched India's first options contract on copper futures.
Three contracts expiring in June, August and November 2018 with a lot size of 1 tonne were launched.
The option contract will provide physical market participants an additional instrument to hedge their risk.
---
---
APPOINTMENTS
Kumaraswamy sworn in as Karnataka CM
H.D. Kumaraswamy has been sworn in as the new Chief Minister of a Janata Dal-Secular-Congress coalition government in Karnataka.
Governor Vajubhai Vala administered the oath of office to Kumaraswamy as the state's 25th Chief Minister. 
Congress state president G Parameshwara took oath as the Deputy Chief Minister.
---
---
SPORTS
AB de Villiers Retires From International Cricket 
South African superstar AB de Villiers has announced his retirement from all forms of international cricket with immediate effect.
The 34-year-old has played in 114 Test matches, 228 one-day internationals and 78 Twenty20 matches for the Proteas (South African national cricket team).
Elina Svitolina won Italian Open 2018
Elina Svitolina thrashed world number one Simona Halep 6-0 6-4 to win a second consecutive Italian Open crown.
The 23-year-old world number four Svitolina (Ukraine) will now go into the French Open at Roland Garros, which starts on 27 May.
Narayanan becomes champion of Kolkata Open chess meet
Srinath Narayanan took a quick draw against Shyam Sundar M in just 27 moves to become champion in LIC 3rd Kolkata Open International Grandmasters Chess Tournament.
He would receive a prize purse of Rs 3 lakh.
---
---
AWARDS
English translation of Polish novel 'Flights' wins Man Booker Prize
An English translation of the Polish novel "Flights," which combines tales about travel with explorations of the human body, was named as the winner of the prestigious Man Booker International Prize 2018.
The novel has been written by Polish author Olga Tokarczuk and translated in English by Jennifer Croft.
It has bagged £50,000 (€57,000, $67,000) prize which would be split between the author and translator.
Japanese director wins Cannes' top award
Japanese director Hirokazu Kore-eda bagged the top prize — the Palme d'Or at the closing ceremony of the 71st Cannes Film Festival.
Kore-eda won the Palme d'Or for 'Manbiki Kazoku' (Shoplifters) and is only the second Asian Palme d'Or winner this millennium (after Thailand's Apichatpong Weerasethakul for 'Uncle Boonmee Who Can Recall His Past Lives', 2010).
This is the seventh time that a director from Asia has bagged the coveted trophy.
BRICS forum presents award to late actress Sridevi
Late veteran actress Sridevi was posthumously conferred with the BRICS Business Forum Leadership Award for Lifetime Achievement in Indian Cinema.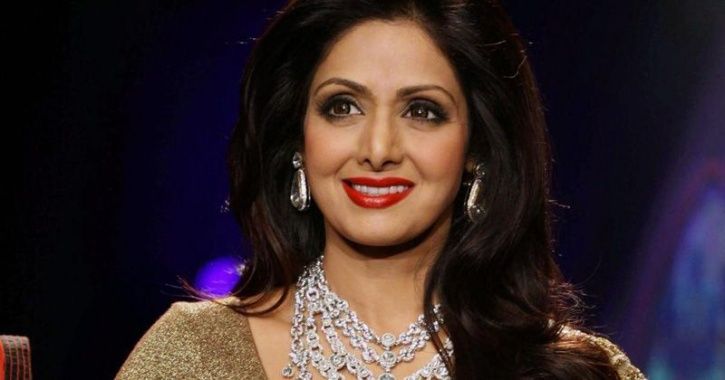 Reena Marwah, sister of actor-producer Boney Kapoor, husband of late Sridevi, received the award and memento from Minister of State in the Prime Minister's Office Dr. Jitendra Singh and Larisa Zelentsova, President of the International Alliance of BRICS (Strategic Projects) and Representative in ECOSOC UN.
The veteran actress was earlier posthumously honoured with the 'Best Actress' award for her performance in her last movie 'Mom', at 65th National Film Awards
---
---
OBITUARIES
Iconic Hollywood film poster creator Bill Gold Passes Away
Bill Gold, one of Hollywood's best-known creators of film posters, has died aged 97.
The veteran illustrator who had hand in more than 2,000 posters began work at the film production company Warner Brothers in the 1940s.
'American Pastoral' author Philip Roth passes away
Philip Roth, the Pulitzer Prize winning American author of "American Pastoral" and "Portnoy's Complaint", has died. He was 85.
A prolific and controversial writer, Roth was a dominant force in American literature throughout the latter half of the 20th century. He wrote more than 30 books.
Odisha industrialist Bansidhar Panda Passes Away
Noted industrialist and founder of Indian Metals & Ferro Alloys Ltd (IMFA) Bansidhar Panda has passed away. He was 87.
The industrialist was known for his close ties with former Chief Minister Biju Patnaik.
---
---