Daily Current Affairs 28 June 2018 for Banking/Insurance/SSC and other related exams.
NATIONAL NEWS
Sonakshi Joins UNESCO to Promote Safe Cyberspace for Kids
Bollywood actress Sonakshi Sinha has collaborated with UNESCO to promote a safe and secure cyber environment for youngsters to ensure they are not targeted for bullying, abuse, exploitation and more through the internet.
The partnership will empower digital citizens and promote secure cyber environment for children to prevent cyberbullying, online sexual abuse and exploitation on social media platforms.
NIMHANS Mental Health Courses on Cellphones
The Ministry of Health and Family Welfare has launched NIMHANS Digital Academy to train mental health professionals through virtual classrooms to tackle mental health disorders.
National Institute of Mental Health and Neuro Sciences (NIMHANS), Bengaluru has an established infrastructure for starting a digital academy.
Up to 50 people can be trained in the virtual classroom with only a mobile phone with 3G connection required at the receiver's end.
After successful completion of the course and evaluation, the participants will be awarded "Diploma in Community Mental Health" by NIMHANS, Bengaluru.
The Ministry is also looking forward to implement the Mental Healthcare Act, 2017 to bring forth a stronger and more robust legal scaffold and humane and patient-centric rights based approach for mental healthcare in the country.
Punjab Approves Death Penalty for Raping Girls Under 12
The Punjab Cabinet has approved the death penalty for males held guilty of the rape of a girl younger than 12 years.
The state has approved republication of the Criminal Law (Amendment) Ordinance 2018 of the centre, to make the law on rape more stringent, in the Punjab gazette.
Besides the death penalty for the rape of a girl under 12 years of age, the Criminal Law (Amendment) Ordinance amends the Indian Penal Code to provide for enhancement of minimum punishment for rape from the existing seven to 10 years.
The minimum punishment for the rape of a girl younger than 16 years has been fixed at life imprisonment, as against the earlier provision of 20 years of rigorous imprisonment, extendable to imprisonment for the rest of the convict's life.
The Code of Criminal Procedure (CrPC) has also been amended under the ordinance to ensure mandatory completion of investigation in rape cases within two months. The trial in rape cases is also required to be completed in two months, with a total limit of six months fixed for disposal of appeals in all rape cases.
India Opposes Use of Chemical Weapons
India has opposed the use of chemical weapons anywhere by anybody at any time and believes that those who indulge in such immoral act should be held accountable
India voted against the use of Chemical Weapons at the Special session of the Conference of the States Parties to the Chemical Weapons Convention in Hague.
The conference has been called by the United Kingdom, the United States and the West to have discussions on upholding the global ban against the use of chemical weapons.
UK had proposed that Organisation for Prohibition for Chemical Weapons (OPCW) should be empowered to investigate whether chemical weapons have been used in an incident and also to identify the group or government responsible for it.
India voted against UK proposal along with 23 other countries including Russia. As many as 82 OPCW member states of OPCW voted in favour of UK proposal. The proposal needed support of 71 member states. 106 members were present.
HRD Ministry to replace UGC with HECI
The Central Government has decided to replace the apex higher education regulator body University Grants Commission (UGC) with Higher Education Commission of India (HECI) to provide "more autonomy" to higher education institutes to promote excellence and facilitate holistic growth of the education system.
For this, the government has approved a draft Act, Higher Education Commission of India (Repeal of University Grants Commission Act) Bill 2018 which seeks to repeal  UGC Act 1953 and provides for setting up of Higher Education Commission of India.
The proposed Higher Education Commission of India would focus solely on academic matters and monetary grants would be under the purview of the ministry.
NITI Aayog's WEP Signs SoI with Financial Institutions & Social Organisations 
NITI Aayog's Women Entrepreneurs Platform (WEP) has signed statement of intent (SoI) with 5 financial institutions & social organisations with an aim to increase the number of women entrepreneurs and address the finance related problems faced by them.
The SoI's were signed with Shri Mahila Sewa Sahakari Bank Limited, Indiabulls Housing Finance Limited, SREI Infrastructure Finance Limited, Sreemanta Sankar Mission and the Self Employed Women's Association (SEWA).
First Ever Inter-state Translocation Project of Tigers
As part of the India's first inter-state translocation of tigers project, a male tiger (MB2) about 3 years old was transferred from Kanha National Park, Madhya Pradesh to Satkosia Tiger Reserve, Odisha.
Similarly, a 27 month old female cub was shifted from Bandhavgarh Tiger Reserve (BTR), Madhya Pradesh to Satkosia Tiger Reserve (STR) in Odisha.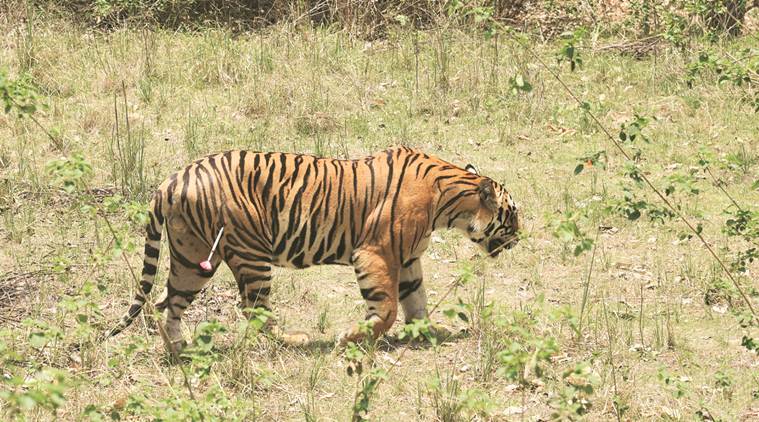 In all six tigers — three pairs — will be shifted from MP to Satkosia under an ambitious project conceived by the Union Ministry of Environment and Forests, National Tiger Conservation Authority (NTCA) and Wildlife Institute of India (WII), Dehradun.
This is for the first time in the wildlife conservation history in India when big cats are being shifted from one State to another.
WCD Ministry to organise TECH-THON
Ministry of Women and Child Development, Government of India organized aday-long Seminar on Technology Partnerships for Steering POSHAN Abhiyaan called 'TECH-THON' for POSHAN Abhiyaan – PM's Overarching Scheme for Holistic Nourishment on June 28, 2018 at Pravasi Bharatiya Kendra in New Delhi.
The Seminar is being organised to showcase and orient the environment towards the initiative, exchange ideas and to explore avenues of cooperation and partnerships for technology support, as well as, reaching-out to the beneficiaries for effective behavioural change to initiate a 'Peoples Movement' or Jan Andolan towards Nutrition.
---
---
INTERNATIONAL NEWS
Norway World's Best Country in Traffic Safety
According to a report from organization European Transport Safety Council (ETSC), Norway observes the lowest rate of traffic accidents in the world, leaving behind other European countries.
Norway accounts for 20 deaths per one million inhabitants which is the lowest death rate in traffic since cars became common way of transportation in the post-war era. Sweden also has quite low rate of 25 fatalities, and both Britain and Switzerland have 27 fatalities per one million inhabitants.
The report said that with the exception of some micro-states and small island states, no country outside of Europe has reported as low death rates as Norway.
Pakistan Placed on 'Grey List' by FATF
The global anti-terror financing watchdog, Financial Action Task Force (FATF), has placed Pakistan on the 'grey list' for failing to curb anti-terror financing and money laundering on its soil.
The decision to put Pakistan under International Cooperation Review Group (ICRG), commonly known as 'grey list' was taken during FATF's plenary meeting in Paris.
Being placed on the 'grey list' means that Pakistan's financial system will be designated as posing a risk to the international financial system because of "strategic deficiencies" in its ability to prevent terror financing and money laundering.
Pakistan will now be directly scrutinised by the financial watchdog until it is satisfied by the measures taken to curb terror financing and money laundering.
---
---
BANKING NEWS
Exim Bank Extends $10 mn Loan Facility To Seychelles
The Export-Import Bank of India (Exim Bank) has extended USD 10 million worth of line of credit (LOC) to Seychelles for healthcare and procurement of goods and projects.
The LOC is the first tranche of the USD 50 million sanctioned by the Exim Bank to the country.
With this agreement Exim Bank has till date extended two LOCs to Seychelles, taking the total value to USD 28 million.
---
---
AWARDS
Sagarmala' Receives Gold Award At 52nd Skoch Summit 2018
The 'Sagarmala', flagship programme of the Ministry of Shipping for port-led-prosperity has received the 'Gold Award' in infrastructure sector at 52nd Skoch Summit 2018 in New Delhi.
The programme was recognized for its contribution to India's socio-economic transformation and it's role in propelling fast-track growth and infrastructure development.
The Sagarmala Programme also received the 'Order of Merit' at the Summit. .
---
---
SPACE & TECHNOLOGY
NASA postpones James Webb Space Telescope launch to 2021
The NASA space agency has delayed the launch of its flagship highly anticipated James Webb Space Telescope by another 10 months.
The successor to the agency's iconic Hubble Space Telescope, Webb was earlier scheduled to be launched in May 2020 but has now been pushed back to March 2021 due to some technical challenges and tasks remaining before launch.
The move follows recommendation by an Independent Review Board (IRB) established by NASA to assess progress on the world's premier science observatory.
The project's development cost has now risen from $8 billion to $8.8 billion, and its total lifecycle price tag now stands at $9.66 billion.
Webb is a multipurpose observatory that will allow astronomers to study some of the first stars and galaxies in the universe, hunt for possible signs of life in the atmospheres of nearby alien planets among other works.
---
---
SPORTS NEWS
India's Jinson Johnson Breaks 42-year-old 800m National Record
India's middle-distance runner Jinson Johnson created history as he broke 42 year old record set in Indian athletics to win the gold medal in the men's 800m event at the 58th National Inter State Championships at the Indira Gandhi Stadium in Guwahati.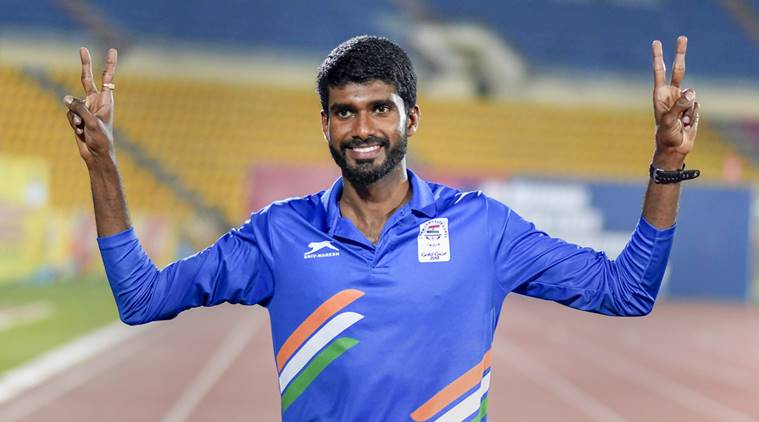 The 27-year-old from Kerala clocked 1:45.65 seconds to break previous record of 1:45.77 seconds set by Sriram Singh at the 1976 Olympics in Montreal.
With the record breaking win, he also booked a ticket for the Jakarta Asian Games. The Asiad qualification mark was 1:47.50.
The silver medal was clinched by Haryana's Manjit Singh, who clocked 1:46.24 seconds, while Mohammad Afsal of Manipur who clocked 1:46.79 seconds claimed bronze.
Junior Shooting World Cup: Saurabh Chaudhary Strikes Gold with World Record
16 year old Indian shooter Saurabh Chaudhary created a new world record to win a gold medal in the 10m air pistol event at the ISSF Junior World Cup in Suhl, Germany.
Saurabh who earned the eighth Gold medal for India, ended the eight-man final with a score of 243.7 after 24 shots in the ongoing International Shooting Sport Federation tournament.
The other Indian in the final, Anmol Jain, fell short of the podium, finishing fourth with 199.6.
---
---
Click here to read Current Affairs in English