Daily Current Affairs 28 May 2018 for Banking/Insurance/SSC and other related exams.
NATIONAL NEWS
Netherlands Queen Maxima arrives for four-day visit
Queen of Netherland, Maxima arrived in New Delhi as part of her four-day long visit to India.
Queen will hold talks with representatives of NITI Aayog and she is also expected to hold talks with Prime Minister Modi and interim Finance Minister Piyush Goyal. She will visit Mumbai followed by New Delhi.
She is scheduled to take part in a meeting with development partners at the United Nations house followed by a meeting with Co-Founder and Governing Council Member of iSpirit Sharad Sharma.
Iranian Foreign Minister arrives in New Delhi
Iran's Foreign Minister Dr Mohammad Javad Zarif arrived at the Indira Gandhi International Airport to embark on his one-day visit to the country.
He will hold extensive talks with India's External Affairs Minister Sushma Swaraj at Jawahar Lal Nehru Bhawan.
Iran Foreign Affairs Minister is expected to seek India's support for Iran's nuclear deal with world powers.
Government reconstituted the FSDC
The government has reconstituted the Financial Stability and Development Council (FSDC) to include secretaries from the revenue department as well as Ministry of Information Technology (MeitY).
The reconstituted FSDC will include the chairperson of the Insolvency and Bankruptcy Board of India (IBBI) and the revenue secretary.
The FSDC, chaired by the Union Finance Minister, was set up in 2010 by the then Finance Minister Pranab Mukherjee.
The council comprises RBI Governor, Sebi Chairman, finance secretary, and secretaries in the departments of Economic Affairs, Financial Services and Corporate Affairs. It also has Chief Economic Advisor and chairpersons of insurance regulator IRDAI, pension regulator PFRDA and Insolvency and Bankruptcy Board (IBBI) as members.
The government, through a gazette notification, has now included Minister of State for Finance (who is in-charge of the Department of Economic Affairs); Secretary, Department of Revenue; and Secretary, Ministry of Electronics and Information Technology as members of the FSDC.
PM Modi lays foundation stone for 2400MW Patratu super thermal power project in Jharkhand
Prime Minister Narendra Modi laid the foundation stone for the first phase of 2400MW NTPC's Patratu Super Thermal Power Project in Jharkhand.
The project is a 74: 26 Joint Venture between Government of Jharkhand (GoJ) and Patratu Vidyut Utpadan Nigam Ltd. (PVUN), a subsidiary company of NTPC establishing a total capacity expansion of 4,000MW.
The Engineering, Procurement & Construction contract of the project has been awarded to BHEL.
The commissioning of the first unit is envisaged in 2022 and subsequently the other two units after an interval of six months each from the preceding unit.
Prime Minister of Netherlands Mark Rutte launched the 'Clean Air India Initiative' in Delhi
Prime Minister of Netherlands Mark Rutte launched the 'Clean Air India Initiative' in New Delhi during his two days visit to the nation.
The campaign aims to curb air pollution in Indian cities by promoting partnerships between Indian start-ups and Dutch companies and build a network of entrepreneurs working on business solutions for cleaner air.
The Clean Air India Initiative is a collaborative project between Get In The Ring, a platform for start-ups, the government of the Netherlands, Start-up India, and INDUS Forum, an online matchmaking platform of Indian and Dutch businesses.
---
---
INTERNATIONAL NEWS
Google to host first Demo Day for Asian startups in Shanghai
Google is set to host its first-ever Demo Day for Asian startups in Shanghai, China on September 20.
Since 2014, Google for Entrepreneurs has organised Demo Days in the US and Europe for startups to connect with investors and scale globally.
This is the first time tech giant is organizing the event in Asia Pacific which is expected to bring together "investible" startup founders in Asia to pitch their business ideas on a global stage and connect with top regional and global investors.
Hamburg To Host 2018 Global Wind Summit
The first edition of the Global Wind Summit will be held in Hamburg, Germany from September 25-28, 2018.
The four-day event would witness participation of about 100 countries, including India, China, the US, Spain and Denmark.
The conference on wind is the largest and most important meeting of the wind industry worldwide.
China officially sets civilisation age at 5,800 years
After over 15 years of state-funded work, the Chinese scholars on May 28 announced that Chinese civilization was born 5,800 years ago and matured 3,800 years ago.
The Deputy Director of State Administration for Cultural Heritage, Guan Qiang said that the findings are the result of a programme, which began in 2001 and ended in 2016, launched by the Ministry of Science and Technology.
---
---
DEFENCE & TECHNOLOGY

World's longest surface-to-air missile test was conducted by Russia quietly
Russia quietly conducted the world's longest surface-to-air missile test.
The S-500 surface-to-air missile system successfully struck a target 299 miles away, which the U.S. assessed is 50 miles further than any known test.
Russia claims that the ground-based missile system is capable of intercepting hypersonic missiles, drones, aircraft as well as stealth warplanes like the F-22 and the F-35.
---
---
ECONOMY
CII pegs India's growth between 7.3-7.7% riding on "structural reforms"
Industry chambers Confederation of Indian Industry (CII) expects India's economy to grow at 7.3-7.7 percent in 2018-19 on the back of "sustained structural reforms", recovery in global markets and a normal monsoon.
---
---
BUSINESS
Patanjali ties up with BSNL, launches SIM cards
Expanding the reach in the Telecom sector, Patanjali king Baba Ramdev has joined hands with state-owned Bharat Sanchar Nigam Limited (BSNL) to launch Swadeshi Samriddhi SIM cards.
Initially, the benefit of the SIM card will be available for only the employees and office bearers of Patanjali.
However, after its full-fledged launch, people will get discount of 10 percent on Patanjali products with this card besides getting health, accidental and life insurances.
Just with the recharge of Rs 144, one would be able to make unlimited calls across the country, get 2 GB data pack and send 100 SMSs.
Coca-Cola launches its first alcoholic drink in Japan
US drinks giant Coca-Cola has launched its first alcoholic drink, a lemon flavoured alcopop, in Japan in a bid to tap new markets and consumers especially women.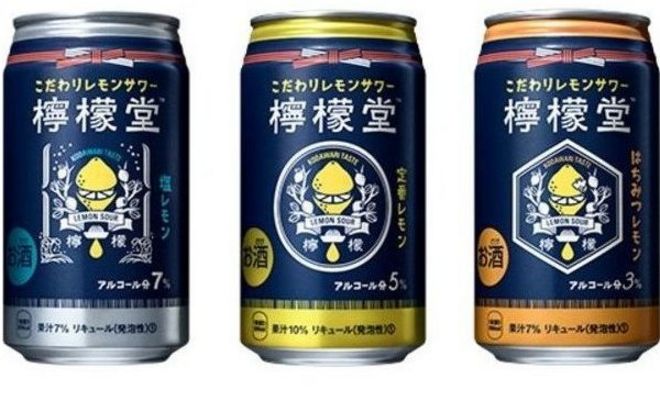 The company has launched three new "Lemon-Do" drinks — containing three, five and seven percent alcohol. These drinks are modelled on the country's popular "Chu-Hi" drinks, usually a mix of local spirit and a range of fruit flavours.
---
---
APPOINTMENTS

Reserve Bank of India appoints Sudha Balakrishnan as its first CFO
Sudha Balakrishnan, has been appointed as the first Chief Financial Officer (CFO) of the Reserve Bank of India (RBI) with effect from May 15.
Balakrishnan, a chartered accountant, until recently served as vice-president of National Securities Depository Ltd (NSDL).
She will be the 12th executive director of the RBI and have 3 years term.
Defence Secretary gets additional charge as DRDO chief
Defence Secretary of India, Sanjay Mitra, has been given the additional charge of the post of Secretary, Defence Research and Development Organisation (DRDO) after its head S. Christopher's tenure ended on May 28, 2018.
Sanjay Mitra has been appointed for a period of three months with effect from May 29, 2018 until further orders.
Pakistan Names Former Chief Justice As Caretaker PM
Pakistan's former Chief Justice Nasir-ul-Mulk has been named as interim Prime Minister for a two-month period until the general election are held which is scheduled for July 25.
Italy's President asks former IMF economist to form government
Italian President Sergio Mattarella has formally asked former International Monetary Fund (IMF) official Carlo Cottarelli, to try to form a government, as new prime minister-designate.
Cottarelli, a 64-year-old economist,

would anyway need to ask a confidence vote in both houses of the Italian parliament to form his government.
---
---
RECOGNITION
Sangeeta Bahl Becomes Oldest Indian woman to Scale Mount Everest
Sangeeta Bahl, a 53-year-old former model and entrepreneur from Jammu and Kashmir, has become the oldest Indian woman to conquer Mount Everest.
Bahl, who currently resides in Gurugram, was felicitated at the Indian embassy in Kathmandu.
She scaled the peak on May 19 with the help of two Sherpas.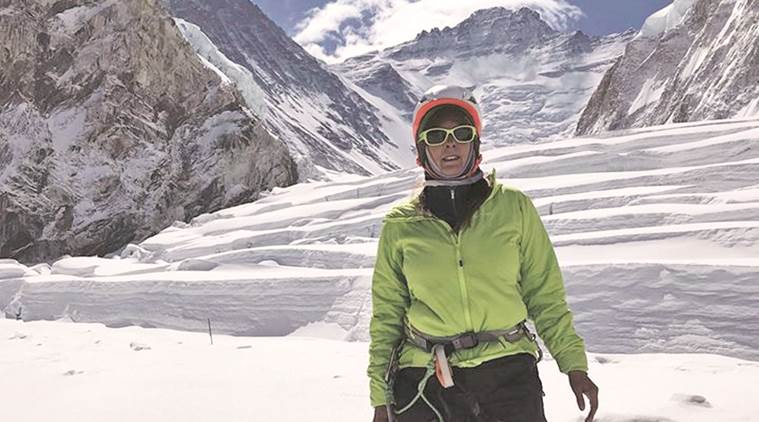 She beat the record previously held by Prem Lata Aggarwal who had become the oldest Indian woman to scale Mt Everest at the age of 48 in 2011.
---
---
SPORTS
BCCI signs Letter of Intent with UN Environment
The Board of Control for Cricket in India (BCCI) has signed an agreement with UN Environment to promote 'green' cricket in India.
Acting BCCI Secretary Amitabh Choudhary and Executive Director of UN Environment Erik Solheim signed a letter of intent at the BCCI headquarters, Cricket Centre in Mumbai.
Daniel Ricciardo wins Monaco GP 2018
Daniel Ricciardo of Australia won the 2018 Monaco Grand Prix.
Sebastian Vettel stood 2nd while Lewis  Hamilton remained on 3rd position.
This was Daniel's second win of the 2018 Formula 1 season and his 7th Grand Prix victory.
Chennai Super Kings lift their 3rd IPL title
Chennai Super Kings won 2018 IPL tournament by defeating Sunrisers Hyderabad in the final. This was their third IPL victory.
CSK are now only the second team besides Mumbai Indians to win the IPL thrice and the only team to appear in the finals 7 times.
Orange Cap (Highest Run) – Kane Williamson (SRH-NewZealand)
Purple Cap (Highest Wicket) – Andrew Tye (KXIP- Australia)
Most Valuable Player (MVP)- Sunil Narine
Stylish Player of the Season – Rishabh Pant
Super Striker of the Season – Sunil Narine
IPL Fairplay award – Mumbai Indians
---
---
OBITUARY
Congress MLA Siddu Nyamagouda passes away
Newly-elected Karnataka Congress MLA Siddu Nyamagouda passed away in a road accident at Tulasigere cross near Bangalore early morning on May 28. He was 67.
The MLA was returning to his constituency Jamkhandi from Goa. Nyamagouda was one of the 78 Congress MLA that were elected to the Karnataka Assembly in May 12 polls.
---
---
Click here to read Current Affairs in English