Daily Current Affairs 31 May 2018 for Banking/Insurance/SSC and other related exams.
NATIONAL NEWS
India improves its childhood index global ranking
India has been placed at 113th position in the list of 175 countries in "End of Childhood Index 2018" indexed by global child rights group, Save the Children.
Though India improved its ranking in the world childhood index up from 116 in 2017, it has been put in the category of countries characterised by poverty and discrimination against girls.
The overall score of India in 2018 rose by 14 points from 754 in 2017 to 768 on a scale of 1000.
Singapore and Slovenia are placed at the top sharing the first place in the index and Niger figures at the end of the list at 175.
Andhra Pradesh gets New State Symbols
Four years after the bifurcation of Andhra Pradesh to create Telangana in June, 2014, the government of Residual AP has announced its state symbols to have its own separate identity.
The state bird of undivided Andhra Pradesh was Indian Roller (coracias benghalensis) or Palapitta, but the residual AP government has announced Rama Chiluka  (psittacula krameri) or rose ringed parakeet as the state bird.
Neem (azadirachta indica) or Vepa Chettu, which was the state tree of undivided AP, has been retained in the divided state.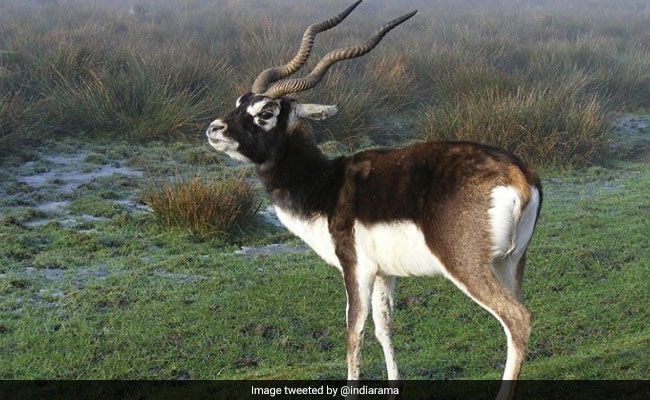 Similarly, Blackbuck (antilope cervicapra) or Krishna Jinka has been retained as the state animal.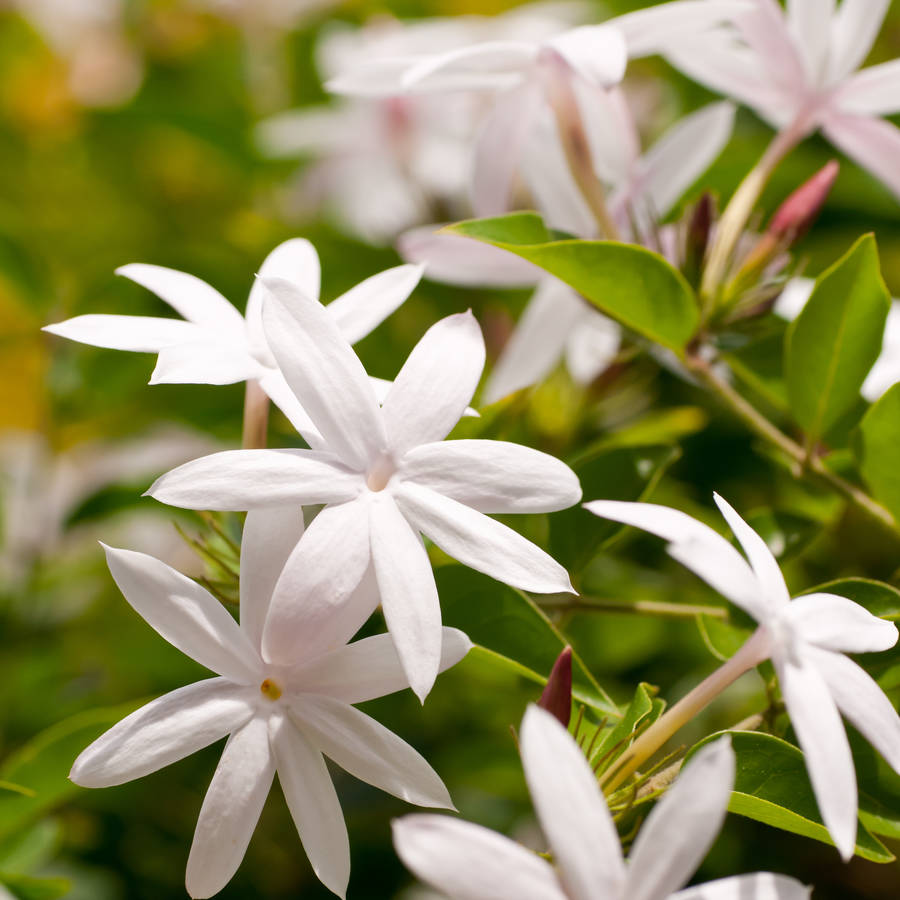 Though undivided AP had water lilly or Kaluva (nym-phaeaceae) as the state flower, both divided AP and Telangana have dropped it. The Andhra Pradesh government has opted for jasmine as the state flower while Telangana government has adopted native Tangidi Puvvu (senna auriculata) as the state flower.
Two Day Thematic Seminar on 'Water and Sanitation' Begins in Pune
The two-day thematic seminar on Water and Sanitation began in Pune, Maharashtra on May 31, 2018.
The seminar was hosted by the Ministry of Finance, Government of India in collaboration with Research and Information System (RIS) for Developing Countries as Knowledge Partner along with Asian Infrastructure Investment Bank (AIIB), Federation of Indian Chambers of Commerce and Industry (FICCI) and Mahratta Chamber of Commerce Industries and Agriculture (MCCIA).
The thematic Conference on Water and Sanitationis one of the eight events being organized by the Ministry of Finance and 7th in the series in a lead-up to the AIIB's 3rd Annual Meeting which is scheduled to be held in June 2018 in Mumbai.
PM Narendra Modi launches international Rupay Card, Bhim app and UPI in Singapore
Prime Minister Narendra Modi launched 3 Indian mobile payments apps namely international Rupay Card, Bhim app and Unified Payment Interface (UPI) in Singapore during 'Business, Innovation and Community Event' where digital platform was the main theme.
The launch aimed at internationalisation of the country's digital payment platforms. These financial remittances are for Indian diaspora in Singapore.
Raksha Mantri inaugurates IAF Commanders' Conference
The First biannual IAF Commanders' Conference of 2018 was inaugurated by Hon'ble Raksha Mantri, Smt Nirmala Sitharaman at Air Headquarters (Vayu Bhawan) on May 31, 2018.
The conference is planned for two days. Commanders will discuss the operational, maintenance and administrative takeaways identified during the Exercise and the way ahead.
During the conference, the Defence Minister interacted with Chief of the Air Staff (CAS), Air Chief Marshal BS Dhanoa on the current status of the IAF and on Exercise 'Gagan Shakti', which was conducted in April 2018.
Big B to be face of Railways anti-trespassing campaign
Veteran actor Amitabh Bachchan has become the face of Central Railways' anti-trespassing campaign.
Trespassing on railway tracks is a major cause of deaths on Mumbai suburban rail network.
Central Railway has launched an initiative 'Ek Safar Rail Ke Saath', where celebrities will share their experience about Indian Railways and their journey in a short film. At the end of the film, they will give a message for railway commuters.
The megastar has also done a recording for the same initiative at Chhatrapati Shivaji Terminus (CST) station.
Odisha police, UNICEF join hands against child abuse
UNICEF and Odisha State police have joined hands for the state wide campaign on creating awareness about importance and role of every member of society in preventing child sexual abuse, need for reporting and need for trauma care.
The campaign titled, 'Paree Pain Katha Tiye' (A word for the little angel) was launched by Odisha Chief Minister Naveen Patnaik.
The Minister flagged off 15 vans modified as 'Paree Express' that will cover all 30 districts of the state during the campaign from May 28 to June 12.
In each district the campaign will be led by the Superintendent of Police and District Collector.
230mn Indians paid over 10% income as medical cost: WHO
As per the World Health Statistics 2018 report, published in the WHO website, 17.3 percent of India's population or nearly 230 million citizens spent more than 10 percent of their income towards health expenditure during 2007-2015.
As compared to India, percentage of population spending over 10 per cent of their income towards medical services is Sri Lanka 2.9 per cent, UK 1.6 per cent, USA 4.8 per cent and China 17.7 per cent.
The global average is 11.7 per cent for people spending more than 10 per cent of their income towards medical expenses.
RIMPAC from June 27; India among 26 participant countries
The biennial Rim of the Pacific (RIMPAC) military exercise is scheduled to be held from June 27 to August 2, 2018 in and around the Hawaiian Islands and Southern California as announced by The Pentagon (United States Department of Defense).
RIMPAC, which is the world's largest international maritime warfare exercise, will witness over 26 countries including India and 47 surface ships, five submarines, 18 national land forces, and more than 200 aircraft and 25,000 personnel
The theme this year is "Capable, Adaptive, Partners."
Four countries — Brazil, Israel, Sri Lanka and Vietnam — are participating in RIMPAC for the first time.
However, China has been uninvited by United States for RIMPAC 2018.
---
---
BANKING
ADB approves loan to improve Madhya Pradesh's irrigation system
The Asian Development Bank (ADB) has approved a $375 million (Rs 2,529 crore approximately) loan for a project to improve irrigation in Madhya Pradesh to help double farmers' income.
The project will expand irrigation networks and system efficiency,
The total cost of the project cost is USD 535.1 million, of which USD 160.71 million will be provided by the government. It is estimated to be completed by September 2025
Yes Bank inks MoU with SIDBI to provide loans to SMEs, MSMEs
Yes Bank has signed an MoU with  Small Industries Development Bank of India (SIDBI) to become the preferred financial institution to extend banking facilities to small and medium enterprising (SME) customers of SIDBI.
The MoU is a formal agreement between YES BANK and SIDBI to channelize various banking solutions to SMEs by extending YES BANK's banking solutions to these SMEs.
This MoU will facilitate smooth flow of credit in a hassle-free manner to SIDBI's MSME customers availing Term Loan facility from SIDBI.
Under this MoU, these MSMEs will avail working capital finance from SIDBI which will be channelized using YES BANK platform.
These SMEs will also be entitled to use YES BANK's varied banking solutions which include – digital banking products through various channels, current accounts, Cash Management Services (CMS), amongst several others.
India, World Bank sign $500 mn additional financing for PMGSY Rural Roads Project
India and World Bank has signed $ 500 million loan agreement to provide additional financing for the Pradhan Mantri Gram Sadak Yojana (PMGSY) Rural Roads Project. 
The project, which is being implemented by Ministry of Rural Development, will build 7,000 km of climate resilient roads, out of which 3,500 km will be constructed using green technologies.
The World Bank has supported PMGSY since its inception in 2004 and so far, it has invested over 1.8 billion dollars in loans and credits.
WHO, World Bank launch global health monitoring mechanism
The World Health Organization (WHO) and World Bank Group has launched a new mechanism that intends to strengthen global health security through monitoring and regular reporting of preparedness to tackle outbreaks, pandemics, and other emergencies with health consequences.
Under the programme, a new monitoring board, "Global Preparedness Monitoring Board" has been set up with headquarters in Geneva, Switzerland.
It will be co-chaired by Gro Harlem Brundtland, former Prime Minister of Norway and former WHO Director-General, and Elhadj As Sy, Secretary General of the International Federation of the Red Cross and Red Crescent Societies.
The board will prepare an annual report on the strength of health crisis preparedness at the global, regional and national levels based on which it will advocate health crisis preparedness for making nations better prepared to respond to outbreaks and emergencies with health consequences.
---
---
ECONOMY NEWS
Indian economy grows 7.7 pc in fourth quarter
According to the data released by Central Statistics Office, Indian economy grew 7.7 percent in the fourth quarter of 2017-18, retaining the fastest growing major economy tag.
The growth in GDP was due to robust performance in manufacturing, construction and service sectors as well as good farm output.
The GDP had expanded 5.6 per cent, 6.3 per cent and 7 per cent, in the first three quarters of 2017-18.
However on yearly basis, the economic growth slowed to 6.7 percent in 2017-18 compared to 7.1 per cent in 2016-17.
Meanwhile, the government has kept its forecast of GDP growth of 7.5 percent for fiscal year 2018-19 unchanged.
---
---
APPOINTMENT
Amit Khare takes charge as Information & Broadcasting Secretary
Amit Khare, 1985 batch IAS officer of Jharkhand cadre has been appointed as the Information & Broadcasting Secretary.
Mr Khare replaced NK Sinha who superannuated on May 31, 2018.
Prior to his appointment, Mr Khare was Additional Chief Secretary of Jharkhand.
Pankaj Saran appointed as deputy NSA
India's envoy to Russia Pankaj Saran has been appointed as the Deputy National Security Adviser by the Appointment Committee of the Cabinet (ACC) for a period of two years.
Saran's appointment as the deputy NSA is on deputation basis, initially till the date of his superannuation, i.e., November 30, 2018, then on re-employment on contract basis for the remaining period of two years or further orders, whichever is earlier.
The 1982-batch officer of Indian Foreign Service (IFS) was in November 2015 appointed as India's Ambassador to Russia.
---
---
TECHNOLOGY
Google India introduces 'Neighbourly' app to solve local queries
Google India has come up with the beta launch of a new app called "Neighbourly" in the country to help people find local answers in their neighbourhood.
A beta version of the app is initially available in Mumbai, but users located in other areas can join a waitlist pending expansion to get notified when it is available.
'Neighbourly' app will help to find queries to questions such safest park in an area or any affordable tutor available nearby.
The basic goal of the app is to provide an outlet to local communities to seek answers to practical questions about local life, routine and more.
"WhatsApp Has Competition": Ramdev's Patanjali Launches Messaging App
Yoga guru Baba Ramdev's Patanjali has introduced a messaging platform that goes by the name of 'Kimbho.'
'Kimbo' is derived from a Sanskrit word which translates to, "How are you? What's new?" and can be downloaded directly from Google Play store.
The application described as Swadeshi Messaging platform has been launched as a direct challenge to popular messaging app WhatsApp, which has over 1 billion downloads on Google Play Store alone.
The application is assumed to be the same as WhatsApp, wherein users can send and receive messages, create group chats and broadcast content. Users will also be able to follow celebrities and doodle on the 'Kimbho' app, add reports.
---
---
AWARDS
Kendrick Lamar receives Pulitzer Prize
Kendrick Lamar recently made history by becoming the first hip-hop artist to win a Pulitzer Prize for Music for his acclaimed 2017 album DAMN during a ceremony at Columbia University in New York City.
The Pulitzer Prize for Music is one of the seven American Pulitzer Prizes that are annually awarded for Letters, Drama, and Music.
Satyarthi given 'Santokba Humanitarian Award'
Nobel laureate Kailash Satyarthi was honoured with 'Santokba Humanitarian Award' 2018 in Surat by President Ram Nath Kovind for his services aimed at the betterment of society.
He received an award money of Rs 1 crore.
Satyarhi dedicated the award to children and handed over the award money to the Surakshit Bachpan fund, set up by the Kailash Satyarthi Children's Fund, which aims to provide legal and medical assistance to child victims of sexual abuse.
The award is given every year by the Sri Ramakrishna Foundation to people who have worked extensively for the betterment of society.
---
---
OBITUARY
Maharashtra Agriculture Minister Pandurang Phundkar passes away
Maharashtra Agriculture Minister and senior BJP leader Pandurang Phundkar has passed away in Mumbai away massive heart attack. He was 67.
---
---
IMPORTANT DAYS
World No Tobacco Day is being observed
World No Tobacco Day (WNTD) is observed around the world every year on 31 May to raise awareness of the dangers of tobacco and advocate for effective policies to reduce tobacco consumption.
The theme of World No Tobacco Day 2018 is "Tobacco and heart disease". 
For World No Tobacco Day 2018, WHO has joined with the World Heart Federation to highlight  the link between tobacco and cardiovascular diseases (CVD) –  the world's leading causes of death, responsible for 44% of all NCD deaths, or 17.9 million deaths annually.
In 1988, Resolution WHA42.19 was passed by the World Health Assembly, calling for the celebration of World No Tobacco Day, every year on 31 May.
---
---
Click here to read Current Affairs in English
Click here to read Current Affairs in Hindi