Daily Current Affairs 9 June 2018 for Banking/Insurance/SSC and other related exams.
NATIONAL NEWS
Govt. Launches Smoking Cessation Campaign
At a World Health Organisation event held recently, the Ministry of Health and Family Welfare, Government of India launched a National Media Campaign titled 'What Damage Will This Cigarette/Bidi Do' to encourage smoking cessation.
The public service announcement (PSA) prompts smokers to think about each cigarette or bidi as the path to one of many potential harmful events: heart attacks, cancer, lung disease, and more.
By highlighting tobacco's links to stroke and heart disease, the leading cause of death among tobacco users globally, the campaign amplifies the theme of this year's World No Tobacco Day, which is 'Tobacco Breaks Hearts.'
The campaign will achieve pan-India reach by being broadcast in 17 languages on all major national government and private TV and radio channels. In addition, the campaign will be supported by a comprehensive social media campaign and will run on major digital platforms.
India, China sign agreements on Brahmaputra data, rice exports
India and China has signed two bilateral agreements during a meeting between Prime Minister Narendra Modi and Chinese President Xi Jinping in Qingdao on the sidelines of the 18th Shanghai Cooperation Organization (SCO) Summit.
The agreements include continuing to share Brahmaputra water data during flood season and exporting non-basmati rice to China. 
UN India business forum, NITI Aayog form consortium to help women entrepreneurs
The UN India Business Forum and the Women Entrepreneurial Platform of NITI Aayog has formed a consortium to reduce gender disparities in start-up investments by providing mentorship and networking opportunities and accelerating financial and market linkages for women entrepreneurs.
UN India-NITI Aayog Investor Consortium for Women Entrepreneurs will bring together key ecosystem stakeholders, including venture capitalists and impact investors, international donor and funding agencies, private sector partners and state governments.
Women entrepreneurs will be identified through key partners, including WEP, UN Women, and UNDP.
Centre to open Yoga, Ayush centres to treat patients in AIIMS
The Central Government has planned to open Yoga and Ayush Centres in all the six All India Institutes of Medical Sciences (AIIMS) that are currently functional in India.
As per the announcement made by Union Minister of State for Health Ashwini Choubey, the health ministry was focusing on improving preventive healthcare in the country and stressed that though medicine is the integral part of treatment but we also need to implement good lifestyle practises like Yoga.
---
---
INTERNATIONAL NEWS
NASA extends the Juno Spacecraft Mission for Three More Years
NASA has given the Juno spacecraft the time (and money) it needs to be able to accomplish its missions by extending its science operations for 41 more months until July 2021.
The probe, which left our planet in 2011 and reached Jupiter in 2016, was supposed to wrap things up in February 2018. Now, NASA has agreed to fund the project until fiscal year 2022. That means Juno will be orbiting the gas giant until July 2021 and will spend the months after that analyzing data.
Juno originally had a short lifespan, since it was supposed to orbit Jupiter every 14 days. Unfortunately, something went wrong with the valves in its fuel system (and those are necessary for main engine burns), so it got stuck doing 53-day orbits instead of 14-day ones like its ground team planned. Longer orbits mean it needs more time to collect the amount of data NASA wanted to get — this extension will give the agency the chance to learn everything it can about the biggest planet in our solar system.
---
---
SPORTS NEWS
Anu Kumar wins 800m gold at Asian Junior Athletics Championships
Indian athletes added three more medals to their tally on the third day of the 2018 Junior Asian Athletics Championships with a gold and two bronze in Gifu, Japan. With a single day of competition remaining, Indian athletes have won three gold medals, one silver and nine bronze medals.
India won their third gold of the competition in the men's 800m through Uttarakhand based Anu Kumar who clocked 1:54.11 seconds to get the better of Iran's Abdolrahim Dorzadeh who clocked 1:54.23 seconds.
Arpandeep Kaur Bajwa grabbed a bronze in the women's discus throw.
Halep wins maiden Grand Slam title at French Open
Top-ranked Romanian Simona Halep beat Sloane Stephens in final sets to claim her first Grand Slam title at the French Open.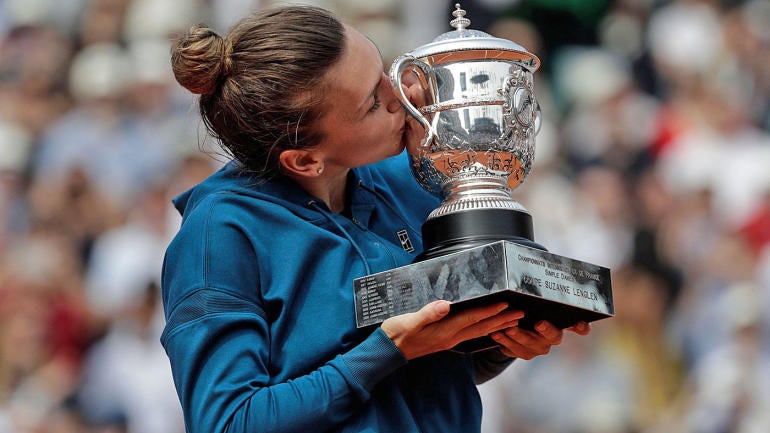 Halep became the second Romanian woman to win a Grand Slam singles trophy after Virginia Ruzici at Roland Garros in 1978..
This was Halep's fourth major final and has lost all three in the past, including two at Roland Garros
---
---
OBITUARIES
Veteran Goa Congress leader Shantaram Naik Passes Away
Veteran Goa Congress leader Shantaram Naik passed away after suffering a heart attack in Margao. He was 73.
Mr Naik was a former Lok Sabha and Rajya Sabha MP. Mr Chodankar had recently taken over from Mr Naik as the state Congress president.
Legendary Brazilian Tennis Player Maria Bueno dies in Sao Paulo
Legendary Brazilian tennis player Maria Bueno died in Sao Paulo. She was 78 years old.
Maria Bueno won three Wimbledon and four US championship singles titles.
'Rasaraj' Narayan Prasad Singh Passes Away
Odisha's most popular lyricist, Narayan Prasad Singh popularly known as Rasaraj died following prolonged illness. Singh was 86.
Senior Congress Leader, Former Union Minister LP Shahi Dies At 98
Senior Congress leader and former Union minister LP Shahi has passes away. He was 98.
Mr Shahi, who hailed from Bihar, was a freedom fighter and a former CWC member. He was first elected to the Bihar Legislative Assembly in 1980 and became an MP from Muzaffarpur in Bihar in 1984.
---
---
IMPORTANT DAYS
World Brain Tumor Day 2018
Every year, June 8 is observed as World Brain Tumor Day. The day is meant for people who are suffering from brain tumor and help them deal with the condition in a better and more effective way.
World Brain Tumor Day 2018 is aimed at raising awareness about brain tumor and educating people from all sections of the society about this kind of cancer which is not very common.
---
---
Click here to read Current Affairs in English